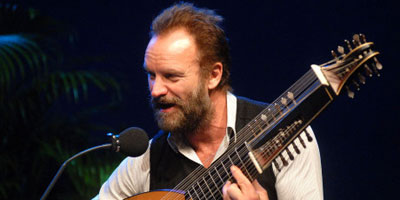 Sting će novi solo album, pod nazivom If on a Winter's Night… objaviti na jesen, a njegova glavna tema će biti zima.
Na albumu će se naći božićne pesme, tradicionali, uspavanke, kao i dve ranije objavljene Stingove pesme (Lullaby for an Anxious Child i The Hounds of Winter), saopšteno je na Stingovom sajtu.
If on a Winter's Night. će u njegovoj diskografiji naslediti saradnju sa Edinom Karamazovom Songs from the Labyrinth iz 2006. godine, na kom se nalaze obrade renesansnog muzičara Johna Dowlanda.
Za sada poslednji Stingov album sa sopstvenim pesmama je Sacred Love iz 2003. godine.
Izvor:
(Visited 53 times, 1 visits today)