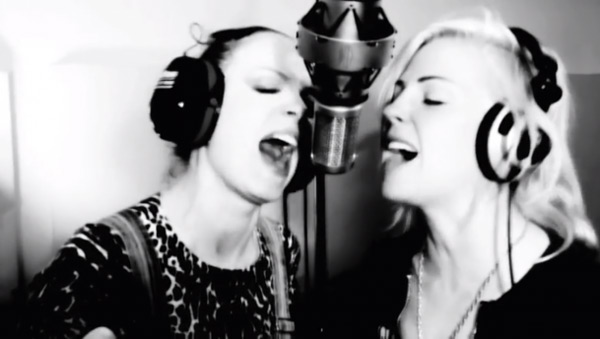 Ne veruj devojkama koje pričaju gluposti i koje žele da te iskoriste, bio bi najkraći rezime i sažeta poruka novog singla grupe Garbage koji nosi slikoviti naziv "Girls Talk". Singl je snimljen povodom manifestacije Record Store Day.
Pesma je snimljena kao duet, gde uz pevačicu Širli Menson (Shirley Manson) peva i australijska pevačica i autorka Brodi Dal (Brody Dalle; The Distillers, Spinnerette), što se pokazalo iz priloženog kao veoma uspešna saradnja. Vokali su odlično usklađeni, a njihova različitost u boji i dijapazonu od dubokog do visokog rasparanog obogaćuje pesmu, koja sa instrumentalne strane i ne obiluje bogatstvom harmonija. Upravo je ista rađena u pank, buntovničko-kritičkom maniru, gde je uz gitaru, u pozadini ubačeni i efekti.
Bend je do sada objavio pet albuma, a nakon poslednjeg albuma Not Your Kind Of People, objavljenog 2013., nadaju se da će u tekućoj godini izdati i šesti album, na kojem će se, pretpostavljamo, naći i aktuelni singl.
(Visited 70 times, 1 visits today)