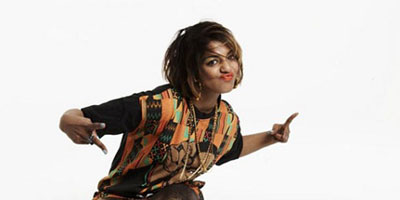 Novi spot M.I.A-e uklonjen je sa YouTubea, dok je na ostalim sajtovima postavljen sa upozorenjem o starosnoj granici za gledaoce.
Ovaj devetominutni spot za pesmu Born Free sadrži grafički detaljne snimke nasilja koje sprovodi naoružana maskirna jedinica vojnika, prenosi BBC.
"Pravilo je da se na YouTubeu ne postavljaju sadržaji koji prikazuju pornografiju i nasilje", prokomentarisao je predstavnik YouTubea, dodajući ipak da se ova politika primenjuje tek nakon što neko od korisnika sajta prijavi određeni video.
M.I.A-in britanski izdavač XL nisu imali komentara.
Spot za Born Free režirao je Romain Gavras koji je ranije radio spotove za The Last Shadow Puppets i Justice.
"To je bila prva pesma snimljena za album. U međuvremenu je dodato još stvari. Ali, bio je to dobar početak", izjavila je M.I.A. za Radio 1's Zane Lowe povodom pesme Born Free sa trećeg, još uvek neimenovanog albuma.
(Visited 85 times, 1 visits today)