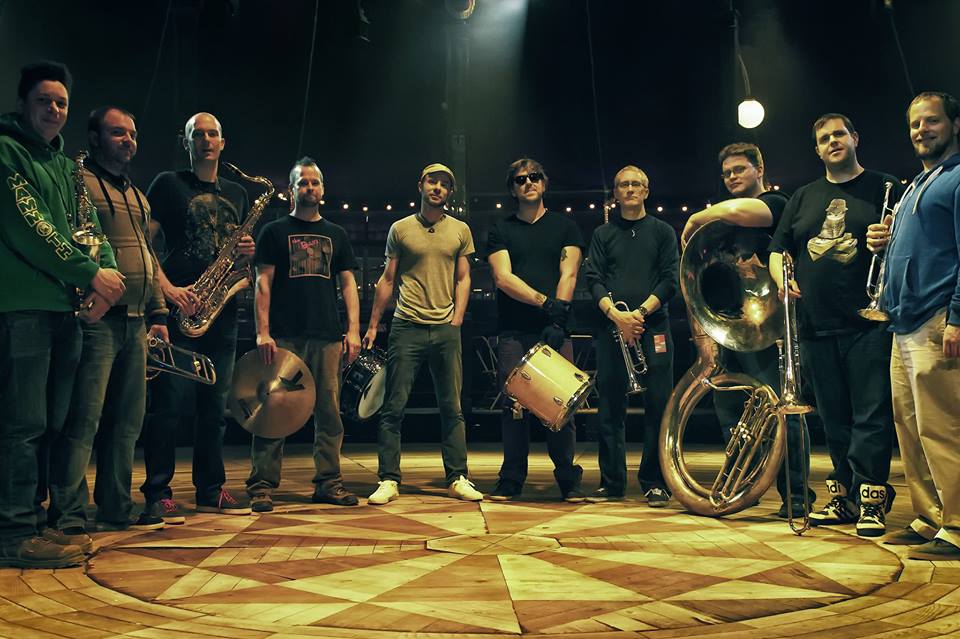 Miljenici zagrebačke publike, sjajni medisonski brass kolektiv Youngblood Brass Band, nastupiće u Velikom pogonu Tvornice kuture u petak, 22. novembra.
Ovaj mnogočlani sastav u Hrvatskoj je već nastupao u Zagrebu i na riječkom Hartera Festivalu, a ovaj put dolazi u sklopu promotivne turneje za novi album Pax Volumi, njihov prvi nakon petogodišnje pauze kojeg najavljuju sjajna obrada Chake Khan"Ain't Nobody" i hip hop singl "20 Questions".
Youngblood Brass Band svoje glazbene korene vuče iz, dakako, značajnih brass bendova iz Nju Orleansa kojima su dodali hip hop, džez i sving improvizacije, čineći moćnu, glasnu, rasplesanu mašinu koja već gotovo 15 godina ne prestaje oduševljavati publiku širom sveta.
"Originalni zabavni i bezobrazni!" tepa im LA Weekly, The New Yorker povlači paralelu sa slavnim Rootsima, a kultni Dazed And Confused ih naziva "najtežom" brass sekcijom hip hopa. U deceniji i po YBB su osvajali bine Glastonburyja, Roskildea, Lowlandsa, Pukkelpopa, Womada, SXSW-a i brojnih drugih uglednih festivala i klubova i objavili četiri odlična studijska albuma: Unlearn (2000), Center: Level: Roar (2003, za kultnu indie hip hop izdavačku kuću Ozone), "Live. Places" (2005) i "Is That A Roit?" (2007).
Ulaznice za koncert YBB već su u prodaji. Od 19. avgusta do 30. septembra cena im iznosi 55 kuna. Od 1. oktobra do 21. novembra cena će biti 65 kuna, a na dan koncerta, 22.11. 80 kuna.
Službena prodajna mesta, kao i online prodaja putem Eventim i Entrio sistema.
(Visited 84 times, 1 visits today)