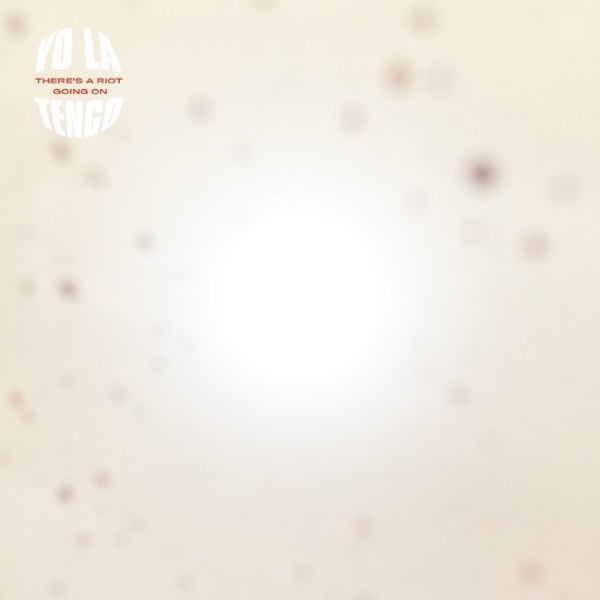 Trio iz Hobokena, Yo La Tengo, objaviće novi album There's a Riot Going On 16. marta za izdavačku kuću Matador Records. U pitanju je njihovo petnaesto studijsko izdanje koje nasleđuje ploču Stuff Like That There iz 2015., odnosno prvi album nakon Fade (2013.) sačinjen kompletno od originalnih pesama. Reč je o toploj i ambicioznoj ploči čiju produkciju potpisuju sami članovi jednog od najslavnijih bendova u istoriji roka, čiji se muzički izražaj oslanja na čistu buku i spokojnu lepotu, kao i sve ono između.
"1971. godine kada se nacija nalazila na ivici surovog raspada, Sly and the Family Stone objavili su "There's a Riot Goin' On", album napunjen mračnom energijom", navodi se u saopštenju za javnost. "Sada, u sličnim okolnostima, Yo La Tengo objavljuje ploču pod istim imenom, ali sa drugačijim nagonom, ploču koja nudi alternativu besu i očaju."
Novi album sadržaće petnaest numera, a trio je otkrio četiri pesme sa istog i to: "You Are Here", "Shades of Blue", "She May, She Might" i "Out of the Pool".
Yo La Tengo će predstojeće proleće provesti na svetskoj turneji koju će započeti krajem marta u Mineapolisu. Sredinom aprila dolaze u Veliku Britaniju, a pored mnoštva datuma po Evropi, nastupaće 12. maja u Beogradu, odnosno dan ranije u Zagrebu.
There's A Riot Going On:
"You Are Here"
"Shades Of Blue"
"She May, She Might"
"For You Too"
"Ashes"
"Polynesia #1″
"Dream Dream Away"
"Shortwave"
"Above The Sound"
"Let's Do It Wrong"
"What Chance Have I Got
"Esportes Casual"
"Forever"
"Out Of The Pool"
"Here You Are"
(Visited 36 times, 1 visits today)