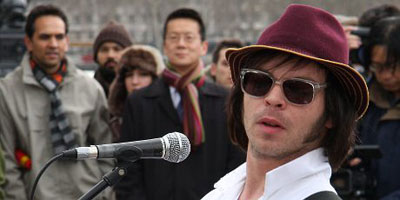 Članovi Supergrassa Gaz Coombes (na slici) i Danny Goffey su sa producentom Nigelom Godritchem, najpoznatijem po radu sa Radioheadom, osnovali grupu Hot Rats.
Bend radi na albumu obrada na kom će biti zastupljeni Kinks, Sex Pistols, Syd Barrett, Gang of Four i Roxy Music, piše NME.
Debi Hot Ratsa planiran je za jesen.
Combes i Goffey ranije su, u pauzi matičnog benda, nastupali kao Duke Diamond and Randy Hoo Ha.
Izvor:
(Visited 21 times, 1 visits today)