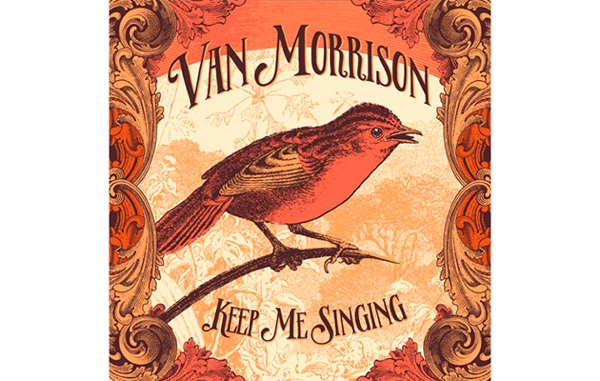 Novi album Van Morisona (Van Morrison), koji je ujedno njegov 36. studijski album, najavljen je za 30. septembar.Album će sadržati 12. pesama koje je sam Morison napisao, kao i obradu pesme "Share Your Love With Me" koju su napisali Alfred Begs (Alfred Baggs) i Don Robi (Don Robey).
Morison je prilikom stvaranja pesme "Every Time I See A River" sarađivao sa tekstopiscem Donom Blekom (Don Black). Novi album će završiti instrumentalna pesma "Caledonia Swing" u kojoj ćemo Morisona moći da čujemo na klaviru i saksofonu. Kao producent svih pesama se navodi sam Van Morison.
Lista pesama koje će se naći na albumu Keep Me Singing:
Let It Rhyme
Every Time I See A River
Keep Me Singing
Out In The Cold Again
Memory Lane
The Pen Is Mightier Than The Sword
Holy Guardian Angel
Share Your Love With Me
In Tiburon
Look Beyond The Hill
Going Down To Bangor
Too Late
Caledonia Swing
Van Morison je takođe najavio da će održati 7 koncerata u Britaniji tokom oktobra i novembra. Svoju turneju započinje nastupom na Bluz festu u Londonu, a završava je 29. novembra u Mančesteru.
(Visited 189 times, 1 visits today)