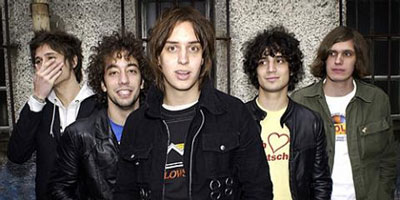 Basista benda The Strokes, Nikolai Fraiture, je izjavio za BBC radio 1 da će njihov novi album biti objavljen do marta meseca.
The Strokes su počeli rad na novom albumu februara 2009. sa producentom Joeom Chiccarellijem (U2, Beck, Bjork), ali nisu bili zadovoljni saradnjom, tako da je producent novog izdanja gitarista Strokesa Albert Hammond Jr.
"Zvučno, osećam da je ovo album koji je trebao biti snimljen između Room On Fire (2003) i First Impressions Of Earth (2006)", izjavio je Nikolai Fraiture.
Četvrti album The Strokesa, prvi nakon First Impressions Of Earth, sadržaće 10 pesama i trenutno nema ime.
{youtube}vhgYg_ktRdE{/youtube}
(Visited 33 times, 1 visits today)