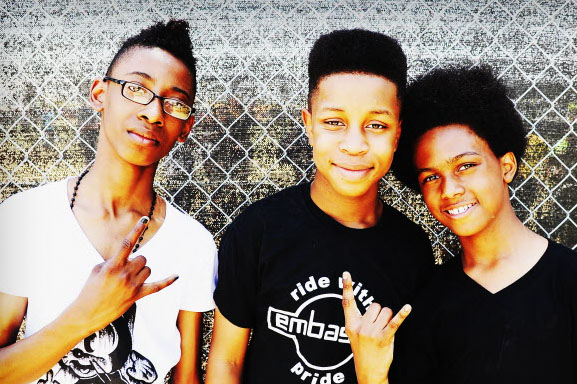 Tinejdžerski metal bend Unlocking the Truth potpisao je ugovor vredan milion funti.
Mladi bend čine trinaestogodišnji Malkom Brikhaus (Malcolm Brickhouse), Alek Atkins (Alec Atkins) i dvanaestogodišnji Džered Dokins (Jarad Dawkins) iz Bruklina. Nakon nastupa na Tajms skveru i postavljanja video snimka na Jutjub, koji sada broji blizu milion pregleda, momci su dobili šansu i potpisali ugovor sa Sonijem.
"Veoma sam uzbuđen! Uspeli smo!", rekao je bubnjar Dokins. Međutim, da bi dobili deo honorara neophodno je da prodaju više od 250.000 kopija, što predstavlja veliki problem ako se uzme u obzir da zbog piraterije konstantno opada broj prodatih albuma.
Komentari na internetu odnose se i na boju kože članova Unlocking the Truth. Tri tinejdžera su Afroamerikanci i moraju da se izbore sa stereotipom da tamnoputi ljudi treba da se bave rep muzikom, a ne metalom. Derik Grin (Derrick Green), frontmen hevi metal grupe Sepultura, rekao kako se i on u mladosti borio sa sličnim problemom: "Kada sam ja odrastao nije bilo puno crne dece koja su slušala metal ili hardkor muziku. Drugi crnci su me uznemiravali i stalno pitali zašto volim tu vrstu muzike i zašto pokušavam da budem belac… Deca mogu sve da urade. Ako u nešto snažno veruju, imaju strast i volju, onda mogu".
Bend sam piše tekstove i stvara muziku, a neki od najvećih uzora su im grupe Metallica, Slipknot i Disturbed.
(Visited 75 times, 1 visits today)