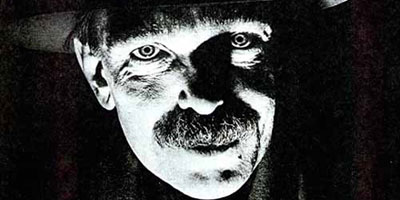 Juče je u Kaliforniji nakon duže bolesti u 69. godini preminuo uticajni blues, jazz i experimental rock muzičar i vizuelni umetnik Don Van Vliet, poznat kao Captain Beefheart.
O Beefheartovom značaju dovoljno govori podatak da su ljudi koji su se otvoreni svrstavali u njegove sledbenike Tom Waits, Nick Cave, Pere Ubu, The White Stripes, Nirvana, Red Hot Chilli Peppers, čak i Franz Ferdinand i Oasis.
Vreme u muzici je proveo uglavnom sa rotirajućom grupom muzičara u The Magic Bandu od sredine 60-ih do ranih 80-ih. Njegov najcenjeniji album je Trout Mask Replica (1969) potpisan sa Captain Beefheart and His Magic Band.
Za Kapetanov kult status zaslužan je i njegov zagonetni odnos s novinarima i javnosti, dok je diktatorski pristup muzičarima, pored ostalog, dovodio do raskida saradnje sa Frankom Zappom i Ry Cooderom.
Vliet se sa scene povukao 1982, kada se potpuno posvetio slikarstvu. Od 1990. je bio prikovan za invalidska kolica, a njegov poslednji snimak je objavljen 2003. na kompilaciji Where We Live: Stand for What You Stand On: A Benefit CD for EarthJustice: 34 sekunde pesme Happy Earthday je snimio preko telefona.
{youtube}hCSPf5Viwd0{/youtube}
(Visited 36 times, 1 visits today)