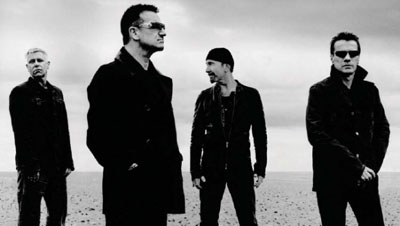 Danger Mouse će biti producent novog materijala čiji se izlazak očekuje u drugoj polovici 2012. godine.
Iako od 2004., kada je izašao posljednji album "No Line on the Horizon", grupa U2 radi na najmanje tri paralelna projekta, kada će bilo koji od njih ugledati svjetlo dana još uvijek nije poznato.
Bend je radio na projektu koji nije klasična ploča već instrumentalna "meditativna" muzika, pod nazivom "Songs of Ascent", koja je trebala izaći još 2009. Nakn toga U2 su najavili klupski album, čiji su producenti Will.I.Am, David Guetta i RedOne. Ali, trenutno bend je najbliži ideji da izda standardni, 13. po redu album, na kojem će surađivati s producentom Danger Mouseom (Gnarls Barkley, Broken Bells).
Što se tiče izlaska klupskog albuma, basist benda Adam Clayton misli da se to na kraju ipak neće dogoditi. "Nisam siguran da je to nešto u čemu je U2 dobar. Mi jesmo elastičan bend, možemo isprobati različite stvari, ali na kraju krajeva, zna se u čemu smo dobri. To je ono što ljudi vole kod nas – a trebamo raditi ono u čemu smo najbolji. Mislim da je tome najbliže ono što smo snimili s Danger Mouseom," izjavio je Clayton.
(Visited 37 times, 1 visits today)