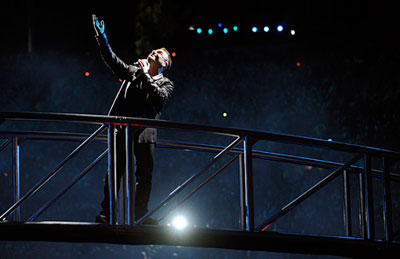 Irski bend U2 objaviće sledeće godine novi studijski album čiji je radni naziv "Songs Of Ascent".
Grupa, koja je trenutno u Australiji u okviru svetske turneje, očekuje da će album objaviti pre početka drugog dela turneje po SAD 2011.
"Novi album benda U2 očekujem ranije nego što iko misli. Pretpostavljam početkom 2011, pre narednog dela američke turneje koji počinje u maju", izjavio je za britanski list "The Sun" menadžer benda Pol Makginis.
Prethodni album grupe U2, "No Line On The Horizon" iz 2009, u svetu je prodat u više od pet miliona primeraka.
(Visited 48 times, 1 visits today)