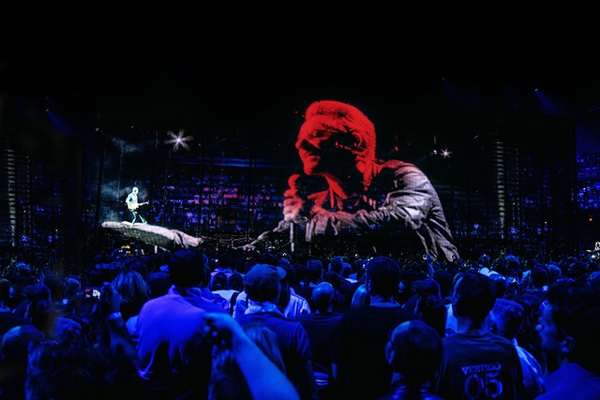 Irski velikani, grupa U2 snimila je više od 50 pesama za novi album Songs of Experience uz nastavak svetske turneje koji dolazi nakon prethodno objavljenog Songs of Innocence (2014.) sa kojim su takođe imali seriju nastupa širom sveta.Bend je nedavno boravio u Valensiji na venčanju prijatelja i tom je prilikom Edž (Edge) naveo da imaju snimljeno oko 50 pesama, dok je Bono dodao da on misli da imaju najbolje tekstove još od albuma War, prenosi se na sajtu španskih fanova.
Bono je takođe dodao da drugi deo svetske turneje Innocence and Experience se nastavlja u 2017. godini, ali da fanovi ne treba da se iznenade ako ih vide i u septembru i oktobru.
Basista benda Adam Klejton (Adam Clayton) je tom prilikom rekao da se i album i početak turneje mogu očekivati u narednih 6 meseci.
Bend je već potvrdio nastup na  iHeartRadio festivalu u Las Vegasu u septembru.
(Visited 707 times, 1 visits today)