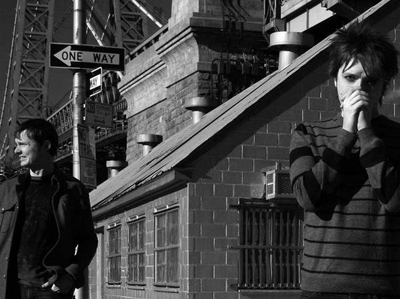 Sreda, 4. Maj 2011 – 21:00 – 23:00
Klub CK13, Novi Sad
Ulaz: 250 dinara
The Static Age nam dolaze iz Amerike. U sklopu svoje evropske turneje i promocije novog, petog po redu albuma "In the City of Wandering Lights" posećuju i Novi Sad.
Najbliži opis njihove muzike bi mozda bio indie-punk u stilu Goo Goo Dolls/Replacements. Svoj komercijalni uspeh su doživeli između 2006. i 2007. godine sa spotovima za pesme "Vertigo" i "Cherry Red" koje su se redovno vrtele na Fuse i MTV kanalu.
Na koncertu će takođe nastupiti svima poznati punk rock bend Tetrapank iz Novog Sada, u okviru promocije svog novog albuma.
(Visited 56 times, 1 visits today)