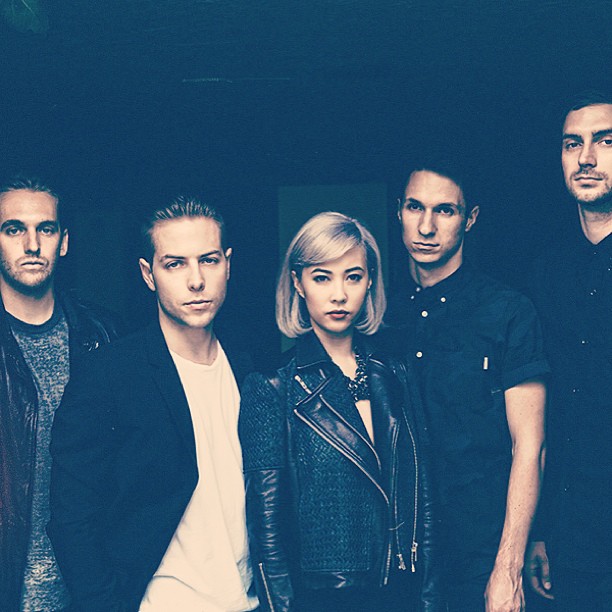 Novozelandski elektro-pop sastav The Naked and Famous izdali su novi singl pod nazivom "Hearts Like Ours". Na ovaj način nam dopuštaju da zavirimo u njihov drugi studijski album In Rolling Waves koji će se u prodaji naći 16. septembra ove godine.
Pesma "Hearts Like Ours" kao da je satkana od sunčanih letnjih dana ispunjenih zvukom sintisajzera, vatrometom vokala i suptilnim gitarskim rifom koji pesmi daje oštrinu. Instrumental dopunjuje video spot sastavljen od scena koje asociraju na snagu ljudi, spremnost na borbu i napredak. Na to upućuje i sam tekst pesme koji tvrdi da se u svakome od nas nalazi divlja zver (engl. there's an animal inside). Pesma predstavlja savršen spoj nežne i snažne prirode ljudskog duha koji kod slušaoca budi hrabrost i optimizam.
Bend The Naked and Famous čine Alisa Ksajalit (Alisa Xayalith), Tom Pauers (Thom Powers), Aron Šort (Aaron Short), Džesi Vud (Jesse Wood), Dejvid Bidl (David Beadle).
Posle uspeha koji je doživeo njihov prvi album Passive Me, Aggressive You, možemo očekivati samo najbolje od njihovog sledećeg izdanja.
(Visited 57 times, 1 visits today)