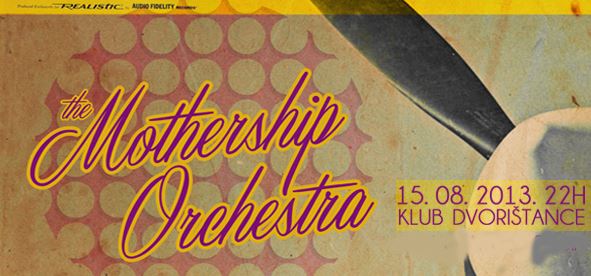 Žanrovski neuhvatljivi The Mothership Orchestra obradovaće svoje nestrpljive fanove nastupom u poznatom savamalskom klubu "Dvorištance". Koncert je zakazan za četvrtak 15. avgust, sa početklom u 22h.
Kadrovski osveženi (novi bubnjar Peđa Novković premijerno će nastupiti sa TMO u prestonici) i uz to sjajno motivisani, zbog (pre)duge apstinencije od beogradske publike, srpski prinčevi melanholije obećavaju emocijama i sjajnim muziciranjem ispunjenu noć pored Save.
Ovo je prilika da publika po prvi put čuje numere sa dugo najavljivanog albuma TMO is running its own show, ali i da istovremeno uživa u starim pesmama osveženim novim, intrigantnim aranžmanima. Kreativni lider TMO Lazar Šijak kaže da je ovo pretpremijera albuma, a pravu, veliku promociju u Beogradu obećava za jesen, nakon izlaska novog albuma!
(Visited 64 times, 1 visits today)