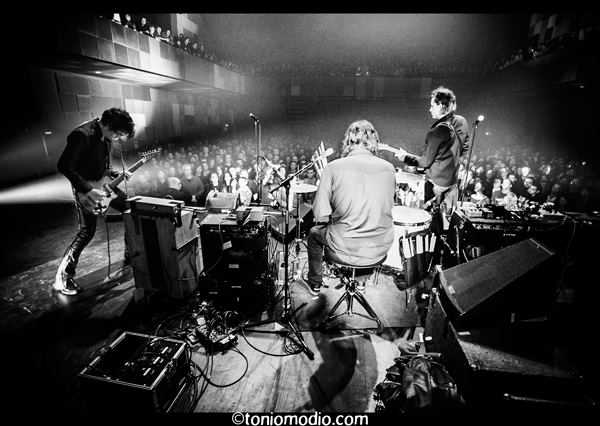 U sklopu festivala "Žedno uho", američki rok trio The Jon Spencer Blues Explosion nastupiće 17. februara u Zagrebu u velikoj dvorani Pogona Jedinstvo.
Očigledno postoje obostrane simpatije između benda i hrvatske publike jer im je ovo treći nastup u Zagrebu u protekle dve godine, a sudeći prema gužvi koja je vladala na svakom od tih koncerata, ni ovaj neće proći neprimećeno.
Krajem prošle godine, The Jon Spencer Blues Explosion objavljuju dugoočekivani povratnički album "Meat and Bone" koji je po mišljenju kritike opravdao dvogodišnju diskografsku pauzu iako nije na nivou njihovih albuma iz sredine devedesetih. Bez obzira na to što se za vrhunce njihovih diskografskih ostvarenja smatraju se albumi "Extra Width" iz 1993. godine i "Now I Got Worry" iz 1996. godine, The Jon Spencer Blues Explosion nije bend koji živi na staroj slavi, već u svaki novi album nastoji da unese iznenađenja kako bi ostali relevantna i sveža pojava na sceni.
Ulaznice se mogu kupiti u "Dirty Old Shop"– u i "Rockmark"-u, a cena im je 120 kuna (oko 1800 dinara), dok će na ulazu koštati 150 kuna (oko 2200 dinara).
Ulaz se otvara u 20 časova, a koncert će početi u 21.30 časova.
(Visited 34 times, 1 visits today)