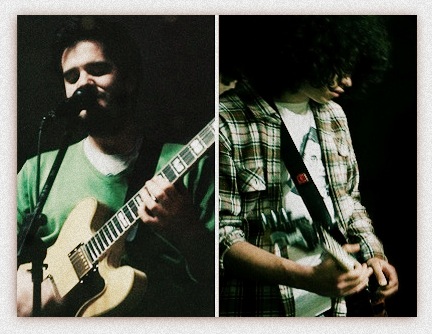 Bend The Indian Summer, kojeg čine Bogdan Radenković i Dukat (Dušan Strajnić), frontmen beogradskog melancholic indie-folk benda Stray Dogg, objavili su 8. avgusta na Jutjubu singl "Silence".
Na njemu, kao i na prethodnom singlu pod nazivom "Moon" (više o tome možete pročitati ovde), Bogdan Radenković svira, dok se Dukat pobrinuo za vokalne deonice.
Pitali smo Bogdana da nam kaže nešto više o novom singlu, i evo šta smo saznali:
"Ova verzija singla "Silence" je osnovna verzija pesme sa probe, samo klavir i glas, a nastala je tako što sam se 'igrao' sa harmonijama iz "Great gig in the sky" – Pink Floyd, i u jednom trenutku je sve počelo da pada na svoje mesto. Dukat je počeo da peva. Celu verziju zamišljamo kao jednu jako dugu i ambijentalnu psihodeliju, sa tonom muzike, par gitarskih soloa, hammond orguljama, slajd gitarama i da nastavimo praksu koju smo započeli u pesmi "Moon" – najčudniji vokalni efekti."
Poslušajte "Silence". Nama se izuzetno dopada.
"silence leaves no bruises
the pleasure of losing
is all mine…"
(Visited 58 times, 1 visits today)