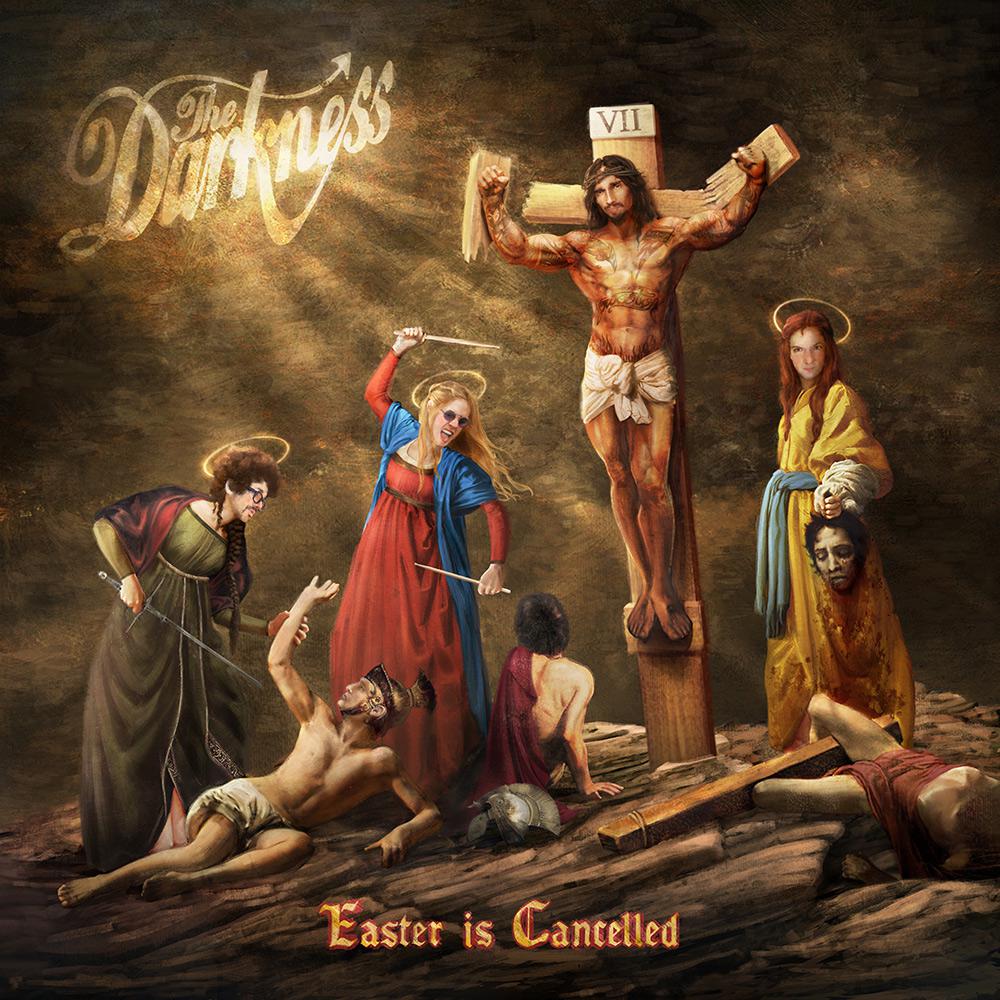 Veliki Petak je i čini se da je pravi trenutak da se objavi da je Uskrs otkazan. "Easter Is Cancelled" je nova pesma sa novog albuma grupe The Darkness. Album treba da izađe ove jeseni tj ubrzo početkom oktobra.
Frontmen grupe Džastin Hokins (Justin Hawkins), povodom album, pojasnio je da živimo u mračnim vremenima, kada deca ne plešu, ptice ćute, a sve nade su srušene. "Mi smo heroji koje ovaj svet treba i zaslužuje . Mi smo ljudi u uskim kostimima koji se bore sa svim oružijima koje su nam naši pretci zaveštali, a to su gitare, bubnjevi, jer mi smo The Darkness i donosimo vam svetlost!".
Ove jeseni će biti na turneji po Britaniji i Evropi.
(Visited 28 times, 1 visits today)