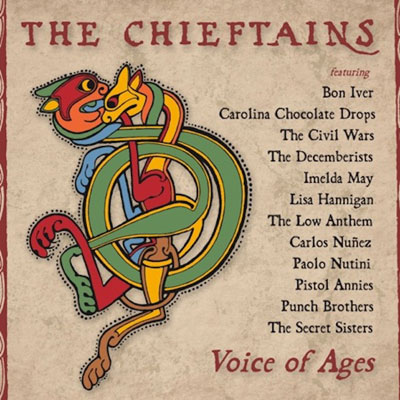 Legendarni bend "The Chieftains" slavi 50 godina postojanja uz predstojeći album pod nazivom "Voice of Ages".
Ideja koja stoji iza albuma nije bila da se slavi prošlost, već da se gleda u budućnost, prenosi magazin Paste.
Uz pomoć producenta T Bone Burnett bend je sarađivao sa novim snagama kao što su Bon Iver, The Decemberists, Punch Brothers i Carolina Chocolate Drops.
"Izgleda da postoji veliko interesovanje u činjenici da smo stigli ovako daleko" rekao je frontmen Paddy Moloney. "To je nešto kao da smo se udružili sa ljudima naše generacije – Sting-om, Van Morrison-om i The Rolling Stones-ima koji su bili na našim albumima u prošlosti. Ali ovoga puta u pitanju su novije grupe. Upoznali smo se i proveli sjajno zajedničko vreme u radu na albumu.
Album izlazi 21. februar, a do tada u prilici ste da čujete pesmu "Pretty Little Girl" u saradnji sa bendom Carolina Chocolate Drops.
(Visited 30 times, 1 visits today)