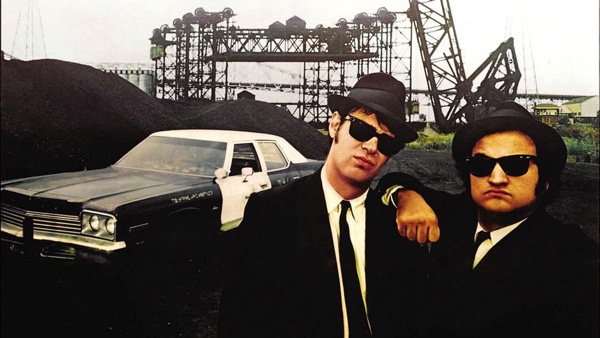 The Blues Brothers se vraćaju na naše ekrane kao TV serija. Den Akrojd (Dan Aykroyd) je vrlo umešan u oživljavanju i trenutno radi sa timom koji stoji iza animirane serije Bob's Burgers.Animirana serija će biti bazirana oko "Joliet" Džejka (Jake), njegovog brata Elvuda (Elwood) i njihovog bluz benda.
Prema časopisu The Hollywood Reporter, a prema njihovim izvorima, Akrojd i njegov tim brinu o Blues Brothers klasicima i drugim bluz standardima da bi svakoj epizodi dali jedinstveni zvučni pejzaž.
The Blues Brothers animiranu seriju produciraće Akrojd zajedno sa Džudit Džeklin (Judith Jacklin) i originalnim SNL piscem En Bits (Anne Beatts). Akrojd kaže: "Super je ubrzati Džejka i Elvuda na digitalnu brzinu u 21. veku, preko izuzetne kreativne grupe Bento Box."
Šou će biti: "The Blues Brothers žive u Americi i koriste svu novu tehnologiju za pravljenje i promociju svojih ploča, pronalženje i snimanje novih umetnika i izbegavanje zakona – dok se bore za istinu, pravdu i bolji sendvič za doručak."
The Blues Brothers je počelo kao segment u Saturday Night Live 1976. godine. Skeč je bio toliko popularan da je duo producirao svoj hit album, live turneju i 1980. godine film.
(Visited 1.216 times, 1 visits today)