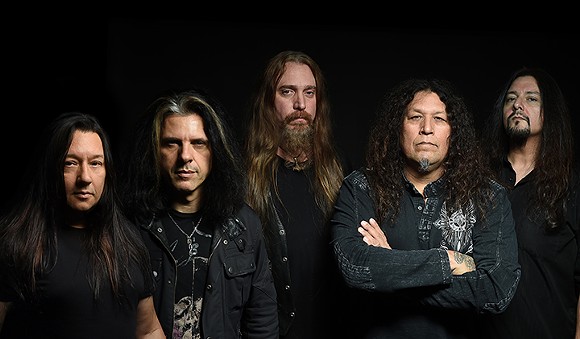 Američke thrash metal legende Testament prvo su poznato ime Arsenal Festa 09, koji će biti održan 19-22. juna 2019. godine u Kragujevcu.
Arsenal 09 je prvo izdanje festivala koje će trajati četiri dana (umesto dosadašnja tri dana), a Testament, poznat po metal hitovima kao što su "More Than Meets The Eye", "Native Blood", "Return To Serenity" ili "The Pale King", nastupa prve večeri 19. juna na Main Stageu.
Podsetimo, ovi metal veterani poslednji put nastupili su u Srbiji sada već davne 2008. godine na Legacy Festivalu u Beogradu.
Testament već preko tri decenije konsistentno isporučuje neukaljan, nesputan i nesalomiv metal u njegovoj najčistijem obliku, bez kompromisa ili bilo kakvog znaka usporavanja, na nizu kultnih albuma, od The Legacy (1987) i Practice What You Preach (1989) do The Gathering (1999) i The Formation Of Damnation(2008). Nakon hvaljenog Dark Roots Of Earth (2012), stigao je poslednji album Brotherhood Of The Snake (2016), na kome je bend pokazao zube više nego ikada do sada.
Arsenal Fest se tradicionalno održava krajem juna u Kragujevcu – Main Stage se nalazi u "Kneževom arsenalu", fantastičnom prostoru na otvorenom unutar nekadašnje fabrike municije iz 19. veka, obližnji Garden Stage je u drvećem natkrivenoj "Zastavinoj bašti", dok je Explosive DJ Stage smešten u "Čaurnicu", rustičnu zgradu u kojoj je snimana pre neku godinu tv serija "Titanik". Na Arsenalu su u prethodnih osam godina nastupali Anthrax, Thievery Corporation, Morcheeba, Skunk Anansie, Buzzcocks, Toy Dolls, The Kills, Editors, Enter Shikari, Asian Dub Foundation, Marky Ramone i dr.
(Visited 19 times, 1 visits today)