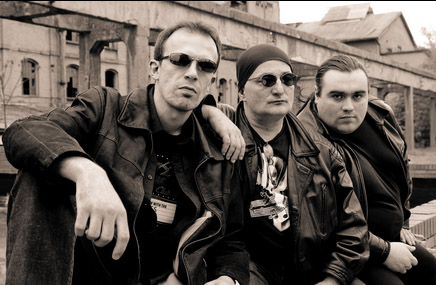 U petak, 9. novembra, u kultnom novosadskom klubu Foxtrot, još jedno nezaboravno veče. Naspram nas, na bini, stajala su tri izuzetna muzičara iz Beograda, bluz rok sastav Texas Flood.
Veliki broj ljudi te večeri zahvatio je talas univerzalnog zvuka punog života i sjedinio sa muzikom. Povici oduševljenja mogli su se čuti već u prvim minutima svirke; odmah iza pratećih vokala basiste Ivana Čukića uz čuvene peme "Sympathy For The Devil" (Roling Stons – The Rolling Stones) i "Like A Rollin Stone" (Bob Dilan – Bob Dylan).
Nenad Zlatanović poseduje raskošni talenan, kako u vokalnom tako i u instrumentalnom smislu. Njegov muzički izraz nadanjuje svojom harmoničnošću. U nekim momentima mikrofon mu nije bio potreban (prilikom izvođenja pesme "Them Changes" (Badi Majls – Buddy Miles)) što je publika pozdravila aplauzom i zabeležila snimcima svojih aparata. Energičnost, kojom obuhvata svako ponaosob iz benda je zadivljujuća. Njihovo uživanje u sopstvenoj muzici je zarazno. Oduševljenje publike raslo je uz izvođenja pesama "Pride And Joy" (Stiv Rej Von – Stevie Ray Vaughan, po čijem hitu bend i nosi naziv), te uz "Voodoo Child", "Purple Haze" ( Džimi Hendriks – Jimi Hendrix ), i "Going Down" (Don Niks – Don Nix, "Moloch").
Jedino je kod nekih fanova Texas Flood-a, bilo primetno razočarenje jer nisu kao sto su očekivali I to veče uživali i u pesmama sa njihovog albuma.
Bio je to Texas Flood, ponos sa plodnog i brdovitog Balkana.
(Visited 79 times, 1 visits today)