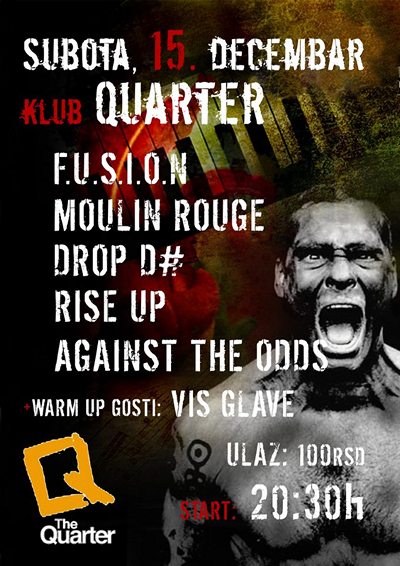 U subotu 15-og decembra u poznatom novosadskom klubu The Quarter, imaćete priliku da čujete sledeće mlade bendove, kako oni omladini poručuju "prvu svirku bendova "naše generacije"", tj. njihove:

– DROP DISS
– F.U.S.I.O.N
– MOULIN ROUGE
– RISE UP
– AGAINST THE ODDS
kao i warm-up goste: VIS GLAVE
Početak ovog događaja zakazan je za 20:30 časova, a ulaz će iznositi simboličnih 100 dinara.
Poslušajmo ih, na njima svet ostaje!
(Visited 21 times, 1 visits today)