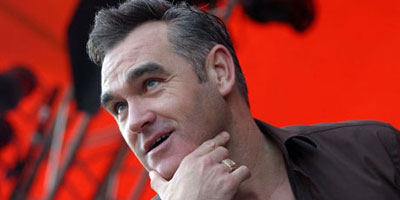 Stiven Patrik Morisi (Steven Patrick Morrisey) je najavio da će u oktobru objaviti album sa B-stranama singlova pod nazivom Swords.
U poruci koju je objavio na zvaničnom sajtu, Morisi je pored izvinjenja zbog otkazivanja koncerata u Engleskoj, poručio da ne stoji iza poruka na Tviteru koje su objavljene pod njegovim imenom.
Moz u poruci kaže da ne voli da peva kad je bolestan, jer "pogrešne note slamaju dušu".
On je iskoristio priliku da zahvali svima koji su podržali poslednji album Years of Refusal, i izrazio zadovoljstvo zbog njegovog uspeha.
"Bili smo najprodavaniji u prvoj nedelji prodaje u Britaniji, ali kao što se to dogodilo sa 'You Are the Quarry' i 'Your Arsenal', potisnuti smo poslednjeg sata poslednjeg dana. Plakali smo", napisao je Moz.
Engleski pevač je na sledeći način objasnio zašto nema Fejsbuk: "Ne dešava mi se dovoljno stvari u životu koje bih želeo da delim sa drugima."
Izvor: Popboks.com
(Visited 28 times, 1 visits today)