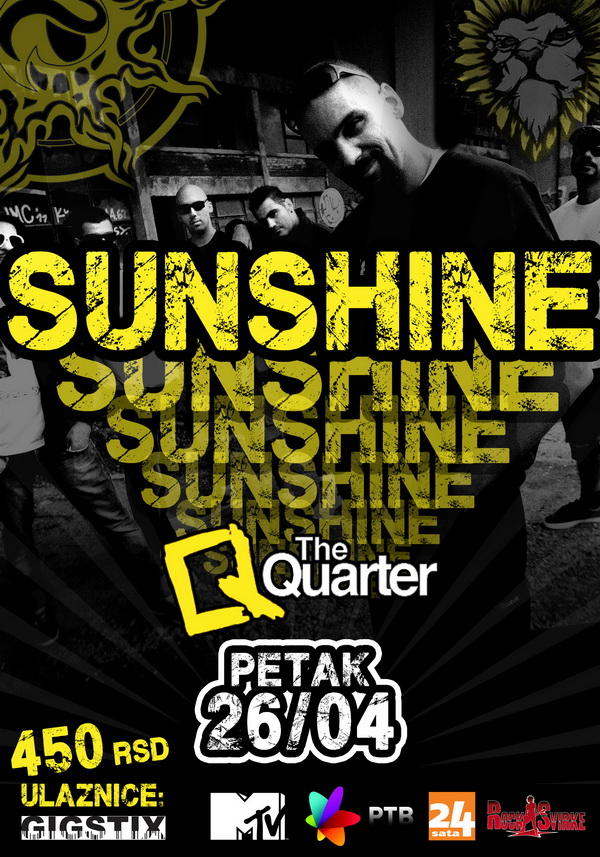 Kultna grupa Sunshine održaće koncert u petak 26. aprila, u novosadskom klubu The Quarter.
Publika može očekivati nezaboravnu razmenu pozivitne energije i nastup za prepričavanje, kao što je bio svaki prethodni u ovom gradu.
Iza benda je period rada u studiju, a prvi rezultat jeste snimanje novog singla "Tebraxion", koji ujedno predstavlja soundtrack za film "Skidanje".
Za sve koji vole autentični i prepoznatljivi crossover/rap grupe Sunshine, vrata kluba The Quarter biće otvorena od 22h.
Ulaznice se mogu kupiti na Gigstix prodajnim mestima, po ceni od 450 dinara. Na vratim kluba cena će iznositi 100 dinara više.
"SUNSHINE" IS BACK IN THE GAME!
(Visited 43 times, 1 visits today)