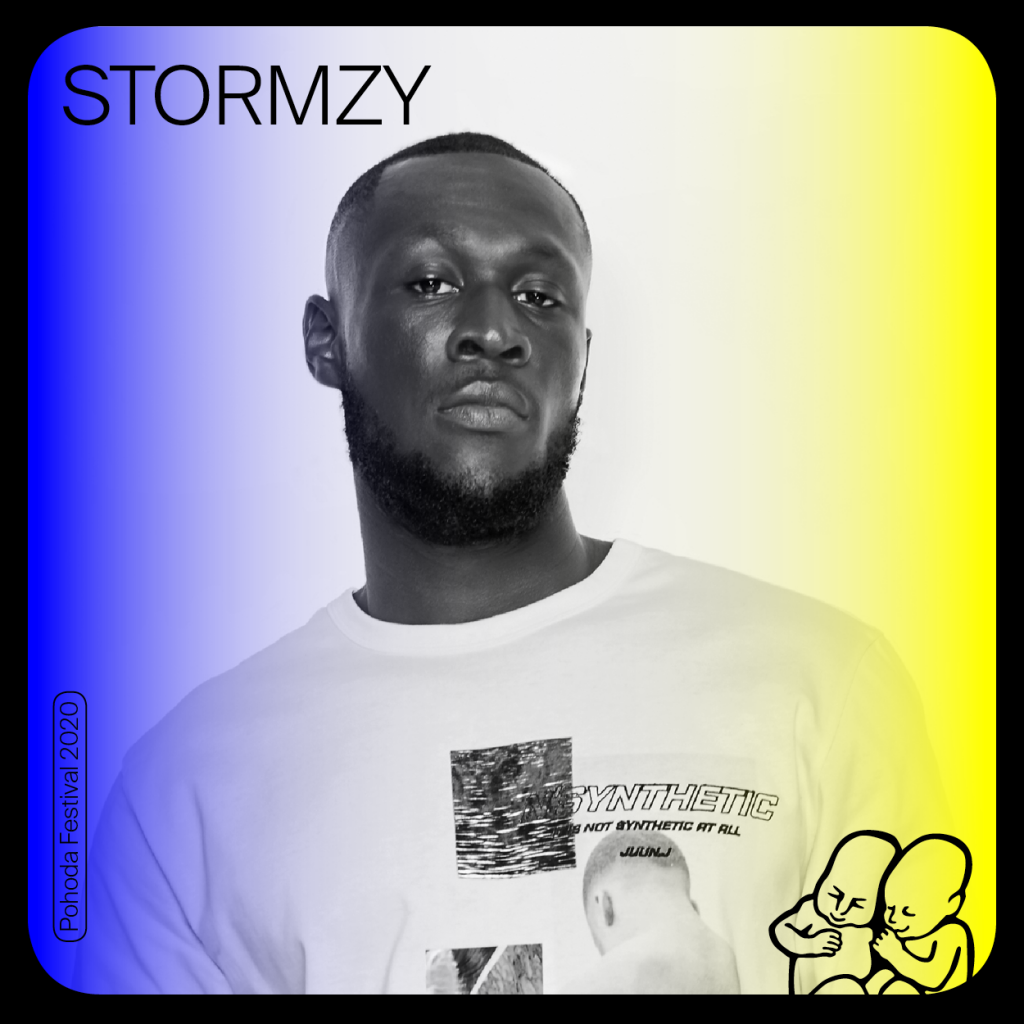 Popularni predstavnik britanskog grajma i vodeći glas mlađih generacija, Stormzy, nastupaće prvog dana Pohoda festivala koji se od 9. do 11. jula naredne godine održava u slovačkom Trenčinu.
Dvadesetšestogodišnji londonski MC u dosadašnjoj karijeri uspeo je da osvoji Brit Awards dva puta, BBC Music nagradu, Ivor Novello nagradu, nagradu magazina Q, MTV Europe Music Award, BET Award, UK Music Video Awards, and mnoštvo MOBO Awards. Pre pet godina, proslavio se freestyle snimcima na Youtubeu, a sada sarađuje sa najvećim svetskim zvezdama poput Eda Sheerana.
U dosadašnjoj karijeri objavio je dva EP izdanja, dva albuma i brojne singlove od kojih se posebno izdvajaju "Big for Your Boots", "Blinded by Your Grace, Pt. 2", "Vossi Bop", "Crown", "Own It" i drugi.
Stormzy se pridružuje moćnom muzičkom programu među kojima su do sada potvrđeni izvođači Thom Yorke Tomorrow's Modern Boxes, The Libertines, Metronomy, ZHU, Wolf Alice, JPEGMafia, Kevin Morby, Floating Points, Archive, Black Midi, Hatari, Shame, Yves Tumor, Chai, Kokoroko, Emel Mathlouthi, Iva Bittová & Dunaj, Bazzookas, Wooze, Asmâa Hamzaoui & Bnat Timbouktou, Black Country, New Road, Malox, PENGSHUi, Pigs Pigs Pigs Pigs Pigs Pigs Pigs, Shht i drugi.
Ulaznice se do kraja godine mogu nabaviti po ceni od 99 evra, nakon čega će koštati 109 evra.
(Visited 5 times, 1 visits today)