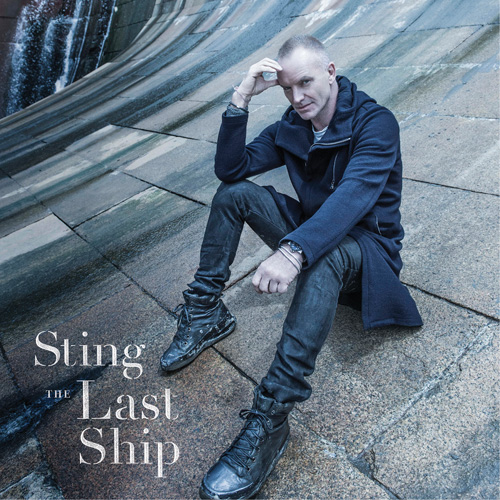 Popularni muzičar iz Britanije Sting radi na novom albumu, koji će izaći na jesen (24. septembra). Pored toga, on piše i mjuzikl istovetnog radnog naziva "The Last Ship".
Mjuzikl, na kojem Sting radi već tri godine, zasniva se na njegovom iskustvu tokom odrastanja u blizini brodogradilišta Svan Hanter na reci Tajn, nekada vodećem brodogradilištu u svetu.
Saradnici na njemu su mu Džo Mantelo (Joe Mantello), reditelj hit mjuzikla "Wicked" i Džon Logan, koscenarista poslednjeg filma o Džejmsu Bondu "Skyfall".
Portparol slavnog muzičara izjavio je da je rad na mjuziklu podstakao Stinga da snimi svoj prvi album sa novim materijalom u poslednjih deset godina. Njegova premijera bi terbalo da se održi naredne godine na Brodveju.
Među gostujućim umetnicima na albumu će biti potpisani: Brajan Džonson (Brian Johnson), Džimi Nej (Jimmy Nail), Ketrin Tikel (Kathryn Tickell), The Wilson Brothers i The Unthanks.

Sting je do sada objavio 10 albuma od početka svoje solo karijere, nakon raspada grupe The Police 1984. godine.
(Visited 81 times, 1 visits today)