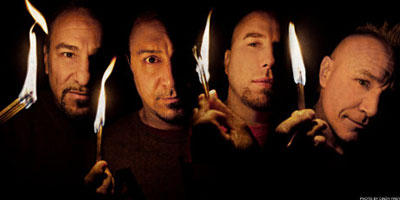 Njujorški hard core veterani Sick Of It All nastupiće 8. aprila u novobeogradskom SKC-u.
Sick Of It All postoje skoro 25. godina, osnovani su 1986. godine u Queensu i od sada su objavili više od 10 različitih izdanja (studijskih albuma, live izdanja, kompilacija).
Na beogradskom koncertu će promovisati prošlogodišnji album Based On A True Story.
Ulaznice se po pretprodajnoj ceni od 1200 dinara mogu kupiti na blagajni Doma omladine Beograda, u Felix music shopu (TC Sremska, Beograd) i Mungosu u Novom sadu. Na dan koncerta cena ulaznice iznosiće 1500 dinara.
{youtube}oZDiOuJR5HM{/youtube}
(Visited 51 times, 1 visits today)