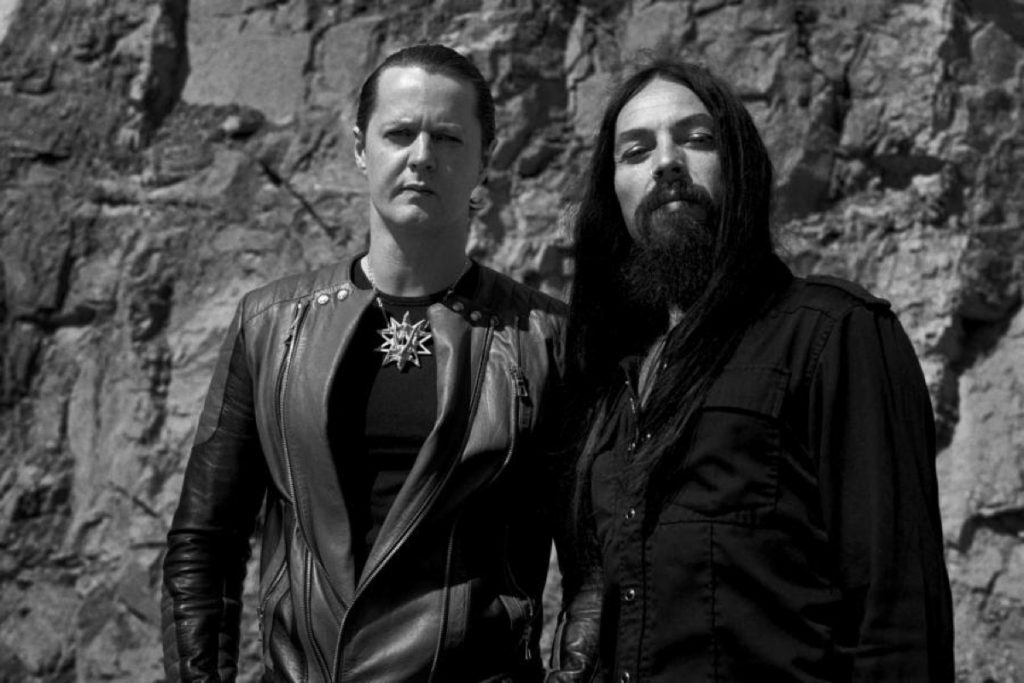 Deep calleth upon Deep je dostupan u pretprodaji.Nakon skoro tri godine kreativnog procesa, black metal legende Satyricon okrili su detalje o svom devetom studijskom albumu. Deep calleth upon Deep biće objavljen 22. septembra za izdavačku kuću Napalm Records. Novi opus biće dostupan u digitalnom formatu, kao cd u digipak pakovanju i na vinilu.
Bend je takođe otkrio i izgled naslovne strane izdanja. U pitanju je opskurni crtež iz 1898. godine koji je stvorio možda i najveći norveški umetnik svih vremena, Edvard Munk (Edvard Munch).
Deep calleth upon Deep spisak pesama:
1. Midnight Serpent
2. Blood cracks open the ground
3. To your brethren in the dark
4. Deep calleth upon Deep
5. The Ghost Of Rome
6. Dissonant
7. Black wings and withering gloom
8. Burial Rite
Album je snimljen u Oslu i Vankuveru početkom 2017. godine, a miks je urađen zajedno sa poštovanim studijskim guruom Majk Frejžerom (Mike Fraiser), koji je sa bendom ranije sarađivao na albumu Now, Diabolical iz 2006. godine. Deep calleth upon Deep nije samo nova kolekcija pesama jednog od najpouzdanijih bendova u ekstremnoj muzici: ovo je reinvencija na veliko i nova era u Satyricon istoriji.
Frontmen i vizionar Satyr o novom albumu: "Prilazeći ovom izdanju, ono što sam sve vreme imao na umu je da je ovo ili početak nečeg novog ili da će ovo biti moja zadnja ploča. Ako će biti poslednja, onda mora biti nešto posebno. Ako će biti još albuma, onda je bolje da budem siguran da će ova ploča biti veoma drugačija od prethodne i da će se time osetiti novi početak. Mislim da je 'Deep calleth upon Deep' stvarno, stvarno mračan, veoma spiritualan i ispunjen samopouzdanjem i energijom."
Deep calleth upon Deep je duboka izjava o suštini muzike benda Satyricon i večne vrednosti same umetnosti. Satyr o ovome kaže: "Način na koji ja to vidim je da je za bilo koju umetnost, bilo da je u pitanju Satyricon ili neki drugi oblik umetnosti sa sadržajem, da biste mogli u potpunosti da udahnete i da je razumete, moraće i deo vas biti deo nje. Ako sve shvatite već posle par slušanja, znate da verovatno neće ostati sa vama. Znači, naslov albuma predstavlja: 'Od dubine ljudi koji kreiraju ovu ploču do dubine slušaoca…' Ako želite da učestvujete na ovom putovanju, trebalo bi da budete spremni da zajedno sa nama duboko kopate po najmraćnijim delovima vaše duše."
Satyricon je oduvek imao reputaciju sjajnog live benda, a njihovi evokativni nastupi sve više postaju posebni događaji. Lista zakazanih koncerata na kojima će bend predstaviti novi album je sledeća:
24.09.17 DE – Hamburg / Grünspan
25.09.17 DE – Essen / Turock
26.09.17 NL – Tilburg – 013
27.09.17 BE – Vosselaar / Biebob
29.09.17 UK – London / Heaven
30.09.17 FR – Paris / La Maroquinerie
01.10.17 FR – Nantes – MJC De Reze
02.10.17 FR – Toulouse / Le Metronum
04.10.17 ES – Madrid / Sala But
05.10.17 ES – Barcelona / Razzamatazz
06.10.17 FR – Montpellier / Rockstore
07.10.17 IT – Bologna / Zona Roveri
09.10.17 CH – Zurich / Dynamo
10.10.17 DE – Munich / Backstage Halle
11.10.17 AT – Vienna / Szene
12.10.17 CZ – Prague / Akropolis
14.10.17 PL – Krakow / Kwadrat
15.10.17 PL – Warsaw / Progresja
16.10.17 DE – Berlin / SO36
17.10.17 DK – Copenhagen / Pumpehuset
19.10.17 DK – Aarhus / Train
20.10.17 SE – Gotherburg / Pustervik
21.10.17 SE – Stockholm / Klubben
31.10.17 MX – Guadalajara / C3 Stage
01.11.17 MX – Mexico City / Circo Volador
02.11.17 CR – San Jose / Pepper's Club
07.11.17 CL – Santiago / Blondie
08.11.17 AR – Buenos Aires / Uniclub
10.11.17 BR – Belo Horizonte / Stonehenge
11.11.17 BR – Sao Paulo / Clash Club
12.11.17 BR – Rio De Janeiro / Teatro Oddiseia
22.11.17 NO – Molde / Gamle Kulturset
23.11.17 NO – Trondheim / Byscenen
24.11.17 NO – Oslo / Sentrum Scene
25.11.17 NO – Tromso / Driv
29.11.17 NO – Bergen / Hulen
30.11.17 NO – Stavanger / Folken
01.12.17 NO – Kristiansand / Kick
02.12.17 NO – Hamar / Gregers
(Visited 49 times, 1 visits today)