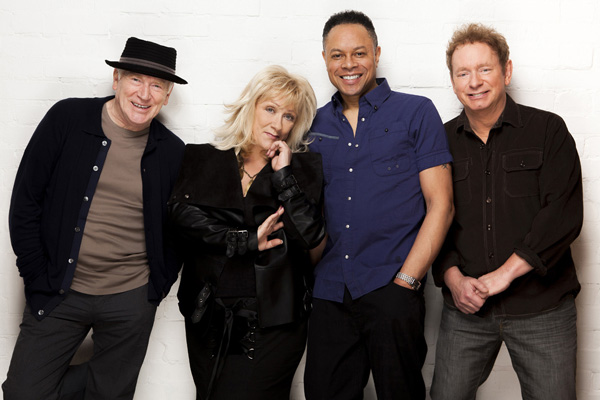 Nišville džez festival je već uveliko ušao u fazu konkretizovanja dogovora sa muzičarima koji će nastupiti na narednom izdanju. Jedan od sastava sa kojim je potpisan ugovor je legendarni britanski džez-fank band Shatakak – jedan od prvih ove orijentacije koji se čak 12 puta našao na britanskoj listi singlova, dok su kompozicije "Night Birds" (1982) i "Down on the Street" (1984) ušle čak i u Top 10. Shakatak će na Nišvilu 2016 nastupiti u subotu 13. avgusta.
U "kućnom magazinu" čuvenog londonskog "Ronnie Scot" kluba nedavno je napisano da "muzika ovog benda i dalje sija tako jasno kao na prvo slušanje. Shaktak nije samo bend – oni su bili soundtrack naših života". Grupa je osnovana 1980. godine, dok sadašnju postavu čini čak četiri originalna člana: Bil Šarp (Bill Sharpe; klavijature), Džil Savord (Jill Saward; vodeći vokal, udaraljke i flauta), Rodžer Odel (Roger Odell; bubnjevi) i Džordž Anderson (George Anderson; bas gitara), koji na koncertima (uz dodatak još par muzičara) zvuče ništa manje uzbudljivo nego pre više od tri decenije. Takozvani "Shakatak paradoks" leži u činjenici da je grupa od samog starta istovremeno imala i kultni, takoreći underground statust kod ljubitelja džez-fank žanra, a zahvaljujući, pre svega, melodičnim hitovima – bila prepoznata i od strane šire publike. Na singlu "Day by Day" iz 1985. godine gostovao im je jedan od rodonačelnika džez-fank žanra, pevač Al Žaru (Al Jarreau).
Tokom karijere duge 35 godina, grupa Shakatak je objavljivala praktično jedan album godišnje, a nešto manje od trećine njihovog opusa čine albumi objavljeni samo u Japanu, što je posledica njihove ogromne popularnosti i na dalekom istoku, a posebno u "zemlji izlazećeg sunca". Za svoj nastup na čuvenom Tokijskom festivalu (u ništa manje poznatoj dvorani Budoken) osvojili su srebrnu nagradu, a među priznanjima koja su dobili je i šest uzastopnih japanskih "gremija" za najbolji internacionalni instrumentalni album. Grupa i dalje uživa veliku popularnost i u Južnoj Americi, a kada je reč o "kolevci džeza", dva albuma grupe Shakatak su tokom devedesetih stigla do prvog mesta "Contemporary jazz" top liste.
Jedna od katakteristika grupa je da njihovi koncerti po kvalitetu izvođenja i produkcije nisu nimalo zaostajali za studijskim izdanjima, što se može proveriti preslušavanjem više albuma uživo koje su objavili tokom karijere. Među njihovim nastupima (koji se verovatno mogu meriti i četvorocifrenom brojkom), treba izdvojiti koncert "East meets the West Border" održan povodom ujedinjenja Nemačke 1989. godine, kao i koncert pred 250.000 ljudi u Kejp Taunu povodom proslave novog milenijuma.
Klavijaturista sastava Bil Šarp realizovao je poslednjih godina čak dva zajednička albuma sa čuvenim džez pijanistom Don Grusinom (Don Grusin), a da Shakatak nije "samo" muzička grupa govori i podatak da je prvi gitarista Kit Vinter (Keith Winter), koji je sredinom devedestih zbog ozbiljnih zdravstvenih problema morao da napusti bend i dalje ostao uz svoje prijatelje kao dizajner i "web master" oficijelnog sajta www.shakatak.com.
(Visited 93 times, 1 visits today)