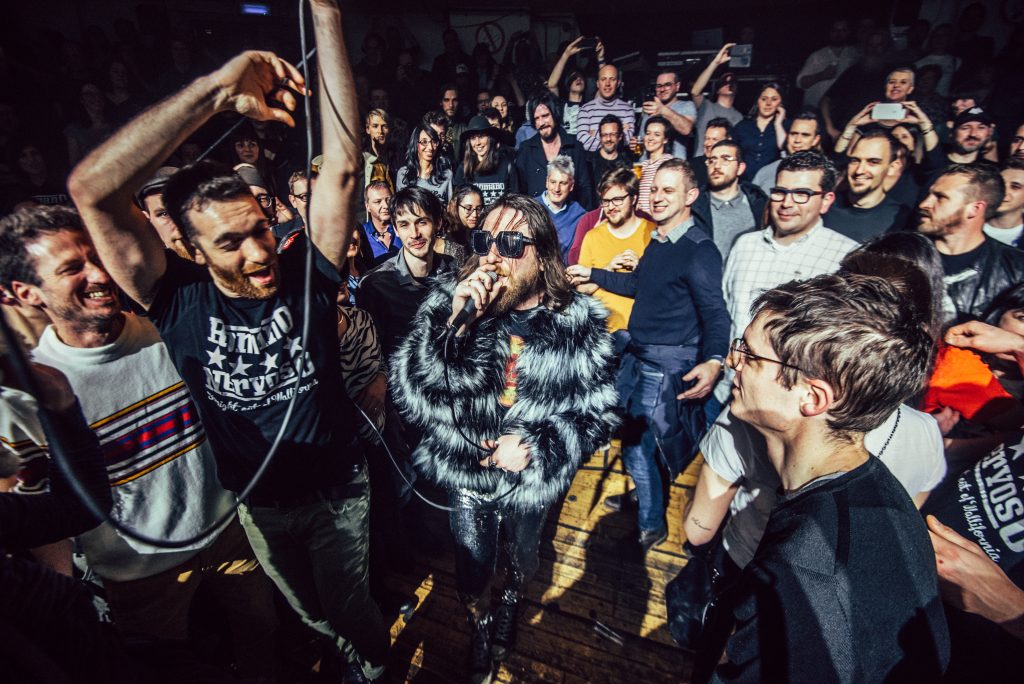 Romano Nervoso predstavlja najnoviji spot za pesmu "Wild Boy" gde se pojavljuje i njegov stari saradnik Danko Jones.

Nervoso je stekao reputaciju kuma "spaghetti rock" žanra, poznat je po energičnim i žestokim koncertima, a svirao je kao predgrupa brojnim muzičarima kao što su Johnny Hallyday, Danko Jones, Triggerfinger, Band of Skulls, Skip the Use, Boots Electric, the Datsuns, the Sonics, King Khan & the Shrines i mnogi drugi.

U martu 2020. godine trebalo bi da objavi novu ploču The Return of the Rocking Dead za Mottow Soundz etiketu sa pratećim bendom koga čine gitarista Greg Chainis, bubnjar Lucas Lepori, basista Fabrice Giacinto, odnosno drugi gitarista Ruggero Catania.

''"Wild Boy" je ljubavna pesma, ali nije nužno o ljubavi između dvoje ljudi, mada može biti shvaćena i na taj način, ukoliko vam se tako sviđa, ali je više o onome što volite da radite sa strašću, ono što čini da se osećate živo, divlje. Upravo to je ono što ja osećam u vezi sa muzikom. Oduvek sam bio fan benda Danko Jones i imao sam tu sreću da već nekoliko puta nastupam pre njih, tako da je Danko bio prva osoba koje sam se setio da bi mogla da učestvuje u ovoj pesmi i drago mi je da je pristao", izjavljuje Nervoso o novom singlu i dodaje: "Video su snimili i producirali moj prijatelj Bruno Gorgo i moja supruga. Naravno, Danko nije mogao da dođe u Belgiju da snima sa nama, tako da je poslao snimke koje je Bruno kasnije iskoristio u spotu".
Kompletan spisak pesama sa budućeg albuma izgleda ovako:
The Return of the Rocking Dead:
Internet Generation
The Return Of The Rocking Dead
We Miss You Jay
Mister Silvio
Son Of God
Bad Husband
Wild Boy
Il Ritorno Del Psicotico
What Happpend To Your Rock & Roll
It Feels Good
(Visited 122 times, 1 visits today)