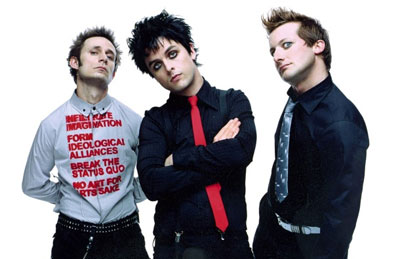 Magazin "Rolling Stone" objavio je rezultate ankete u kojoj se birao najbolji punk bend svih vremena, koji su iznenadili i samo uredništvo magazina – na prvom mestu se nalazi Green Day.
Bili Džo Armstrong, Majk Dirnt i Tre Cool su u anketi "Rolling Stone" magazina "prešišali" i legendarni The Clash koji se našao na drugom mestu.
"Pre dve nedelje smo zamolili čitaoce da izaberu najbolji punk rok bend svih vremena. Nismo računali na to da će Green Day postaviti link na svoj sajt i tražiti od fanova da glasaju. To je u velikoj meri uticalo na ishod", napisalo je uredništvo magazina.
Treće mesto je pripalo bendu The Ramones, četvrto su zauzeli Sex Pistols, a peto Dead Kennedys.
U prvih deset najboljih punk bendova svih vremena našli su se Igi Pop i Stooges, Black Flag, The Misfits, Social Distortion i Bad Brains.
{youtube}NUTGr5t3MoY{/youtube}
(Visited 53 times, 1 visits today)