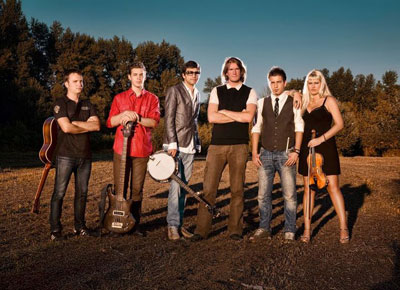 Prvi koncert imali su u junu 2003. godine, sada slave devet godina postojanja. U početku su svirali obrade irskih tradicionalnih pesama, danas imaju izdata tri albuma. Oni su Irish Stew of Sindidun.
Rođendanska svirka zakazana je za 29. jun u Beogradu u klubu "Lađa". Početak je u 22h, a cena ulaznice je 300 dinara. Bend obećava dobar provod, kao i poklone za svoje fanove.
Poslednji album Irish Stew-a "New Tomorrow" možete skinuti besplatno sa njihovog sajta. Na albumu se nalazi 12 numera, sniman je u studiju "Underground" u Beogradu,a može se naći u prodaji i kao fizičko izdanje. Sva tri albuma: "So many words" (2005), "Dare to Dream" (2008) i "New Tomorrow" (2011) izdali su za One Records.
(Visited 41 times, 1 visits today)