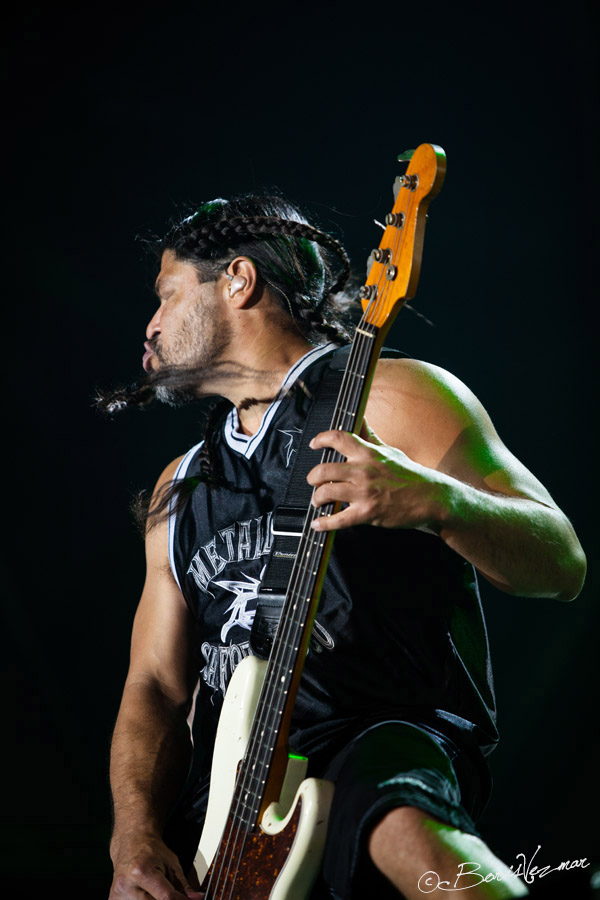 Basista Robert Truhijo (Robert Trujillo) kaže da nastavljaju rad na nastavku albuma Death Magnetic (2008).
Basista benda Metallica, Robert Truhijo kaže da će se bend okupiti ovog meseca kako bi nastavili rad na svom desetom albumu, nastavku Death Magnetic iz 2008. godine.
Bend je u junu objavio "Lords Of Summer" (prvu verzija), a bubnjar Lars Urlih (Lars Urlich) je izjavio da je numera "pravi predstavnik" za novi materijal Metallica-e.
Rekao je u intervjuu za Lucas H Gordon Jutjub kanal: "Pisali smo nekoliko godina. Imali smo 3D film pod nazivom 'Through The Never', pa nas je to i još par stvari omelo. Ali, polovinom septembra, vraćamo se u studio i nastavljamo da se pripremamo i pišemo novu muziku za univerzum."
Metallica je početkom meseca ušla u Ginisovu knjigu rekorda kao prvi bend koji je nastupao na svih sedam kontinenata u jednoj godini. Postigli su rekord nakon koncerta Freeze 'Em All na Antartiku, u decembru 2013. godine.
Bend se nada izlasku novog albuma naredne godine.
(Visited 119 times, 1 visits today)