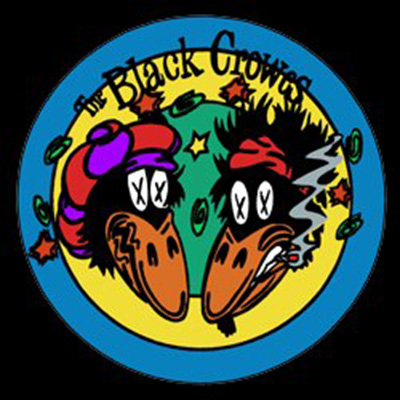 The Black Crowes su se razišli, prema izjavi koju je dao osnivač i gitarista Rič Robinson (Rich Robinson). Bend nije objavio materijal još od 2009…
Robinson kaže: "Veoma sam razočaran što se, nakon privilegije da pišem i sviram za The Black Crowes više od 24 godine, sada nalazim u situaciji da moram da saopštim da se bend raspao."
U njegovoj izjavi se zatim navodi: "Smatram da je vreme provedeno u bendu The Black Crowes vredno naijskrenijeg poštovanja i zahvalnosti. To je ogroman deo mog životnog iskustva. Ne mogu biti ponosniji onim što smo postigli i duboko sam dirnut odnosima sa ljudima koji stvaraju i održavaju moju muziku. To je ujedno, i najveća čast kada si muzičar. Volim svog brata i poštujem njegov talenat, ali njegov zahtev da moram odustati od mog dela u bendu i da se bubnjar koji je za nas svirao 28 godina i osnivački partner, Stiv Gorman (Steve Gorman), odrekne 100% svog udela, što ga dovodi na platu jednog zaposlenog, nije nešto sa čime se mogu složiti."
Robinson zaključuje: "Ima mnogo ljudi koji su pomogli i podržali nas. Želim da se najiskrenije zahvalim svim našim fanovima, našim prijateljima iza scene, i svima koji su bili deo The Black Crowes-a.", prenosi magazin Uncut.
The Black Crowes su osnovali Kris (Chris) i Rič Robinson u Džordžiji 1989. godine. Debi album benda iz 1990 Shake Your Money Maker, doneo je brojne hit singlove uključujući naslovni za Otis Redingov (Otis Redding) Hard To Handle. Njegov nastavak, The Southern Harmony i Musical Companion dostigli su broj jedan u Americi.
U svom katalogu imaju i koncertni album, Live At The Greek: Excess All Areas, koji je snimio Džimi Pejdž (Jimmy Page).
The Black Crowes nisu ništa objavili od albuma Before the Frost…Until the Freeze iz 2009.
Kris Robinson, koji je nastavio da nastupa sa bendom The Chris Robinson Brotherhood, još nije dao izjavu.
(Visited 119 times, 1 visits today)