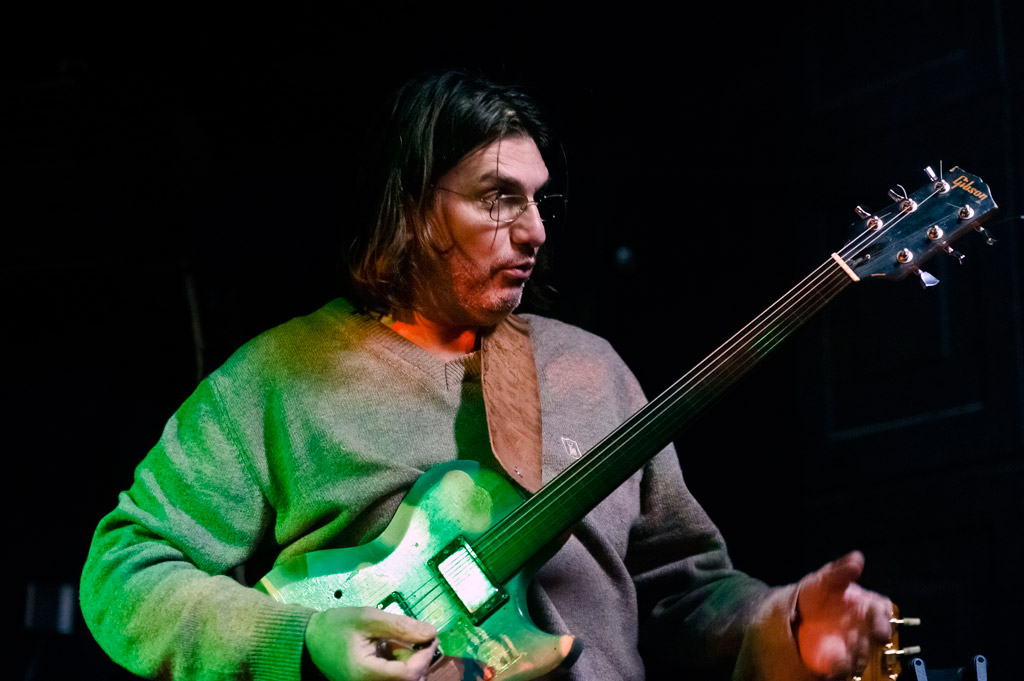 Popularni kantautor i muzičar Rambo Amadeus će sa svojim triom održati koncert u subotu 2. marta u novosadskom klubu The Quarter. Pred nastup on nam otkriva svoje mišljenje o društvenim prilikama, o humoru kao dobrom i moćnom alatu, o tome kako biti bolji čovek. "Svi pjesnici imaju isti cilj, da učine svijet boljim" je rečenica kojom je obojio i uobličio poruku koju želi da prenese svojim fanovima, i podsetio nas na ono što možda u svakodnevnici zaboravimo – kako učiniti svet boljim!
RockSvirke: Pre desetak dana ste imali nastup u Nišu, kako je to proteklo, da li ste dobili od publike pozitivan fidbek, kako i ime kluba nosi naziv "Feedback"?
Rambo: Bilo je odlično, zaista. Mislim da smo kao trio napokon ušli u "warp" pogon, energija koja se stvara samo kad su muzičari ushićeni međusobnim muziciranjem. Ti trenuci ushićenja, odlazak u euforične improvizacije, moja su psihoterapija, ne znam kako bi bez toga.
RockSvirke: Nakon dužeg vremena ponovo u Novom Sadu, šta očekujete znajući koliko ste omiljeni među novosadskom publikom?
Rambo: Ne znam, uvijek imam tremu, imao sam ja i loših faza, ali publika me u Novom Sadu uvijek strpljivo pratila. Poručujem svima koji su se smarali na mojim svirkama da sam poizbacivao sve dosadne djelove, i ubacio neke sasvim nove. Nisam dugo svirao u Novom Sadu, pa očekujem od sebe da dam maximum.
RockSvirke: Kako je nastao pseudonim Rambo Amadeus?
Rambo: Na jednoj zabavi, nadjevali smo samima sebi estradna imena, Rambo Amadeus je ubjedljivo pobjedilo kao najgluplje, pa nisam mogao da odolim.
RockSvirke: Prepoznatljivi po svojim tekstualnim improvizacijama Vaši nastupi uživo su toliko autentični i drugačiji, stvarate posebnu pozitivnu energiju. S obzirom na ovo društvo u kome živimo takav impakt nam je i više nego potreban. Kako ova energija može da podstakne mlade ljude na pozitivno delanje i razmišljanje u okviru ovog društva?
Rambo: Ne radi se samo o energiji muzike, ona je naravno jako bitna već i o porukama iz stihova, koje često podsjećaju na poslovice i na neke drevne mudrosti, baš u namjeri da bi mladi ljudi to usvajali kao model mišljenja. Ima čak i nekoliko bogatih industrijalaca koji su formirali svoj način mišljenja kroz moju muziku. Valjda su moji stihovi nekakav lingvistički poligon, na kom ljudi izvježbaju moć sažetog i duhovitog komuniciranja, to je prilično moćan alat u rukama svakog čovjeka.
RockSvirke: U jednom intervjuu za slovenački medij ste rekli da, parafraziraću, sprdačina nije samo zbog sprdačine, da postoji dublji smisao tog humora i satire koji se provlači kroz Vaše tekstove. Koji je glavni cilj, kako vi vidite taj proizvod, šta vi želite svojom muzikom da postignete?
Rambo: Pa, svi pjesnici imaju isti cilj, da svijet učine boljim. Da bi svijet bio bolji, mora prvo pojedinac da postane pametniji. Da bi bio pametniji, mora da nauči da kritički promišlja o svom i tuđem djelovanju. Da bi to naučio, prvo treba malo da sluša satiričnu poeziju, i da se malo češe po potiljku.
RockSvirke: Kako se ta želja, namera i cilj muzičkog delovanja menjala tokom godina ili se nije menjala?
Rambo: Nije se mijenjala, taj gejzir jednako bljuje vrelo blato godinama istim žarom.
RockSvirke: Živimo u društvu kapitalizma, u svetu malbora i rejv partija, džipova sa niskim felnama, gde postoje određene vrednosti, predrasude. Ipak jedan "Čistač klozeta može da rešava probleme u društvu?" Kako komentarišete tu svoju izjavu? Kako objasniti svetu tu istinu, da nije potrebno imati neko impozantno zvanje da bi se ispunila životna svrha?
Rambo: Jednostavno, kad bi svaki čovjek na primer sa samo još dva čovjeka po njegovom izboru uspio da uspostavi odnose obostranog povjerenja, može se pretpostaviti da se krug ne bi tako lako zatvorio, i da bi preko noći zapravo imali društvo u kome vlada povjerenje. Zato svaka promjena ide od pojedinca, u tom smislu taj čistač klozeta je jednako važan kao i bilo koji drugi pojedinac.
Uskoro cemo ući u epohu kad će biti sramota da nešto posjedujete. Tada će sva ta luksuzna roba, auta, jahte, bazeni, nakit postati besmislena i bezvrijedna, kao neki praistorijski seksualni festiš koji je savremenom čovjeku postao gadan.
RockSvirke: Šta je potrebno prema Vašem mišljenju, da bi čovek ispunio svoju svrhu, takozvanu misiju u životu?
Rambo: Da ostavi iza sebe red. Da pokaže dobar primer onima koji dolaze poslije njega. Pri tom da zadovolji i svoju radoznalost.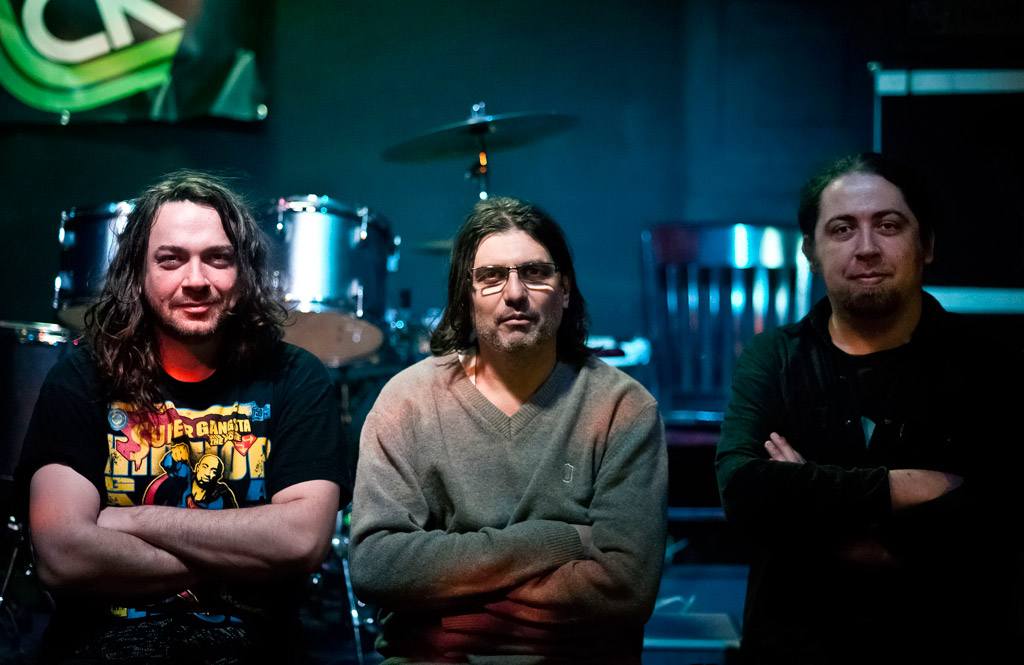 RockSvirke: Koja su Vaša lična merila po kojem bi ocenili da li je neko čovek ili je samo, kako biste Vi rekli, izdepilirani majmun?
Rambo: Pa ona su svakako mješavina starih i novih etičkih normi. Za početak samo da ne zagađuje, ni fizički, ni hemijski, a prije svega mentalno.
RockSvirke: Svojim muzičkim angažovanjem ste stvorili atmosferu sjedinjavanja mladih ali i starijih generacija u socijalnim i ekonomskim nevoljama, problemima u kojima se svi nalazimo. Humoristički prilaz životu i poteškoćama kao da nam ih olakšava i lakše ih prihvatamo?
Rambo: Svakako, humor je dijagnoza, on je neurotični odbrambeni mehanizam, u društvima gdje se živi lijepo, niko nema potrebe da bude duhovit, da bježi od stvarnosti. U razvijenim društvima duh ne leži u humoru, nego u nauci i filozofiji. Potrebe su druge.
RockSvirke: "Evo sad su seljaci došli do para, oni vole kući privatno da slušaju klasiku" – izgleda da ova struja na našem podnevlju upravlja i diktira ukuse, vrednosti koje se baziraju na materijalnom bogatstvu. Pa imamo manekenke i bodi bildere, i nove fensi građane. Pesma "Urbano, samo urbano" verodostojno opisuje taj novi takozvani buržoaski sloj. Kako zaštititi nove generacije od ovih uticaja? Kako sačuvati društvo, da li je to moguće ovde na Balkanu?
Rambo: Teško. Treba se fokusirati da se obrazuje intelektualna elita, koja se prilično osipa već godinama. Njoj treba vratiti moć i ugled. Ako se obrazuje jaka intelektualna i moralna elita, onda ima šanse i za sve ostale. Ako najbolji nestanu odavde, vrlo brzo za njima čitavo društvo odlazi do đavola.
RockSvirke: "Turbo folk. Folk je narod, turbo je sistem ubrizgavanja goriva pod pritiskom u cilindar motora sa unutrašnjim sagorevanjem." Postoje komentari da se taj fazon devedesetih vraća, pa sada i taj termin turbo folk više ne izgleda zastrašujuće nego kao nešto prihvaćeno, kao fenomen. Da li je u ovom smislu naše društvo zaraženo ovim talasom više posvećeno tim najnižim strastima homosapiensa, u odnosu na recimo, druge delove sveta?
Rambo: Ništa se neobično ne dešava sa nama, samo prolazimo kroz bolne faze razvoja društva. Zlatno doba socijalizma, nažalost je bilo previše moderno društvo koje nam je na silu bilo nametnuto, jer ga očigledno nismo sami htjeli, tako da smo se na kraju ipak izborili za ono što prija većini.
RockSvirke: Ovo je društvo po ukusu većine, elementarna logika tako kaže, jer ovo je ipak demokratija, niko nam nikog ne nameće, već biramo po slobodnoj volji.
Rambo: Jedino što želim da kažem je da je jedna od osnovnih tekovina demokratije vlada punih mandata. Kažu da se "prvi osnovne" u demokratiji prođe kad se 16 godina, 4 mandata uzastopce odviju u potpunosti, bez prevremenih izbora, a da se vlast smijeni najmanje 2 puta.
U međuvremenu ne treba strpljivo čekati nego se baviti nekim malim biznisom, savjetujem poslove oko zdrave hrane i čiste energije, jer toga će uvijek faliti.
RockSvirke: Ipak postoji alternativna struja, ta masa koja se bori protiv ugnjetavanja i lažnog kulturnog elitizma. Ali teško je opstati bez finansijske sigurnosti. Kako biste Vi njih ohrabrili? Koju motivaciju pronaći, unutar sebe ili izvan?
Rambo: Niko ne može da sagleda veličinu krize koja nastaje klimatskim promjenama. Kako da dođu do luksuza, ne znam, jer ga ni ja nemam. Ali, sigurno da bih svoju golu ezistenciju tražio u poljoprivrednoj proizvodnji, jer će zdrava hrana biti sve cjenjenija a biće je sve manje. Čista energija takođe.
RockSvirke: Tokom gostovanja na TV Pinku izjavili ste "Oni koji se čude što sam ja u ovom studiju i na ovoj televiziji?" Šta to znači? Koje je Vaše mišljenje o uticaju pomenute televizije?
Rambo: Izgleda da se određenim stvarima čudim još samo ja.
RockSvirke: Na Eurosongu ste primenili svoja humoristička umeća na račun evropskog sistema kapitalizma, moći i odnosima između vladajućih i onih nad kojima se vlada. "Euro neuro monetary brejkdens", šta mislite kako je to evropska publika doživela?
Rambo: Eurosong publika nažalost nije ništa ni mogla da shvati od onog što sam im priredio. Ta publika koja se loži na eurosong je posebno naivna. Ali, srećom mnogo je više onih kojima eurosong nije interesantan, njima sam zapao za uvo.
RockSvirke: Na svaki pomen Vašeg imena ljudi se uvek nasmeju, sete nekog stiha i nešto pozivitno se u svakome dogodi. Kako se osećate zbog toga?
Rambo: Kul. Kažu da je takva nagrada veća od materijalne, to me prilično tješi.
RockSvirke: Za kraj, kog domaćeg muzičara biste izdvojili kao favorita?
Rambo: Jazz klavirista Ivan Aleksijević, naravno. Vrhunska figura u svakom smislu.
(Visited 142 times, 1 visits today)