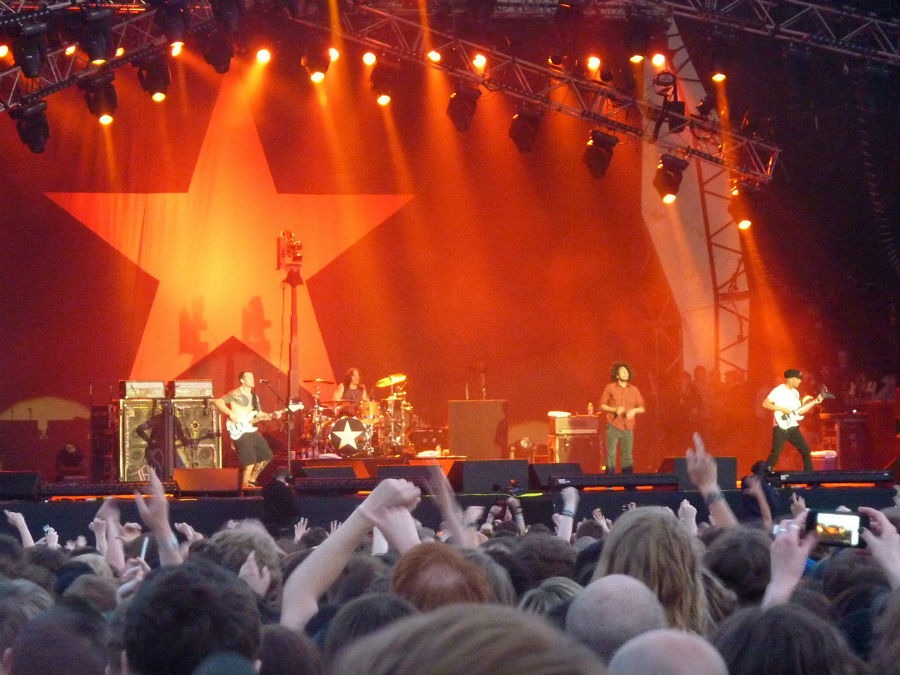 Kultni sastav Rage Against the Machine ranije je najavio ponovno okupljanje originalnih članova benda, a sada je predstavljena kompletna povratnička turneja.
Od ranije je poznato da će bend nastupati na Coachella festivalu, kao i u El Pasu i Las Krusesu. Međutim, otkrivena je celokupna lista od 40 nastupa po Severnoj Americi, ali i Evropi koju će Raga Against The Machine posetiti u završnom delu turneje.
Zack de la Rocha, Tom Morello, Brad Wilk, i Tim Commferford će početi sa koncertima u martu. Ovo će biti prvi nastupi za bend u poslednjih skoro deset godina. Kada je evropski deo turneje u pitanju, pored festivalskih nastupa na Reading & Leeds, Rock En Seine i Electric Picnic i berlinskoj Lollapaloozi, gradovi koji će imati čast da ugoste slavnu četvorku su i Prag, Krakov i Beč.
Kompletan spisak evropskog dela turneje možete pogledati u nastavku
28.08. — Lids @ Leeds Festival
30.08. — Reding @ Reading Festival
01.09. — Pariz @ Rock En Seine Festival
04.09. — Stradbali Liš, Irska @ Electric Picnic
06.09. — Berlin @ Lollapalooza Berlin
08.09. — Prag @ O2 Arena
10.09. — Krakov @ Tauron Arena
12.09. – Beč @ Stadthalle
(Visited 276 times, 1 visits today)