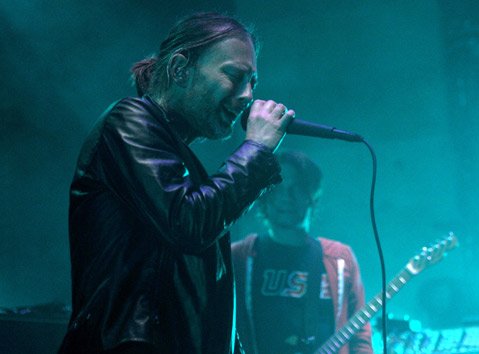 Britanski sastav Radiohead najavio je snimanje novog albuma. Ovu informaciju objavio je basista Radioheada Kolin Grinvud (Colin Greenwood).
Novo izdanje britanske grupe biće naslednik albuma "King of the Limbs" iz 2011. godine.
Radiohead će krajem leta ući u studio i početi snimanje svog devetog albuma. Grinvud je rekao: "Trenutno smo kao bend na odmoru, koji koristimo kako bismo radili na nekim drugim stvarima, sa drugim muzičarima. Plan je da se ponovo okupimo krajem leta."
Frontmen Radioheada Tom Jork (Thom Yorke) objavio je debi album pod nazivom "Amok" u okviru nove supergrupe Atoms For Peace.
Uz Jorka, grupu sačinjavaju Flea iz Red Hot Chili Peppersa, poznati producent i dugogodišnji saradnik Radioheada Najdžel Godrič (Nigel Godrich), bubnjar Džoi Varonker (Joey Waronker), kao i brazilski perkusionista Mauro Refosko (Mauro Refosco).
Dok čekamo novi album Radiohead-a, prisetimo se nekih starih hitova.
(Visited 63 times, 1 visits today)