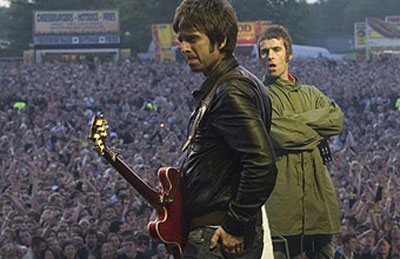 Numera "Live forever" benda Oasis koji se nedavno raspao, proglašena za najbolju pesmu svih vremena u anketi koju su sprovele radio stanice u Americi i Australiji, prenosi "Telegraph".
Rok numera iz 1994. godine, samo je jedna od ukupno tri numere benda Oasis koje su se našle među hitovima za sva vremena.
Na drugom mestu našla se pesma "Mr Brightside" benda The Killers, a među najboljima su i klasici "Love will tear us apart" benda Joy Division, kao i "There is a light that never goes out" sastava The Smiths.
1. "Live forever" – Oasis
2. "Mr Brightside" – The Killers
3. "Don't look back in anger" – Oasis
4. "Wonderwall" – Oasis
5. "Love will tear us apart" – Joy Division
6. "I am the resurrection" – The Stone Roses
7. "Smells like teen spirit" – Nirvana
8. "There is a light that never goes out – The Smiths
9. "Bittersweet symphony" – Verve
10. "Plug in baby" – Muse
Izvor: Mondo
(Visited 82 times, 1 visits today)