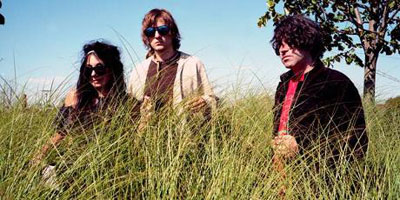 Gang Gang Dance su izrazili nezadovoljstvo zbog toga što im Florence Welch nije adekvatno zahvalila za pozamljeni deo pesme House Jam koji je iskoristila u Rabbit Heart (Raise It Up).
"Nemam problem sa tim da ljudi drže u rukavu svoje uticaje. Kad ste zabavljač, to je verovatno način da uslužite ljude koji slušaju vašu muziku. Da smo čuli da je priznala to u štampi, verovatno bi bilo drugačije i ne bismo se loše osećali povodom toga", rekla je pevačica Liz Bougatsos za BBC.
Njujorčanima su britanski fanovi skrenuli pažnju na sličnost njihove pesme sa albuma Saint Dymphna iz 2008, sa singlom Florence and the Machine koji se pojavio prošle godine.
Florence Welch je priznala sličnost i rekla da se radi o omažu GGD-u.
GGD sada očekuje izvesnu novčanu nadoknadu od zarade Rabbit Heart (Raise It Up).
Island, izdavač Lungs, prvog albuma Florence and the Machine nije se oglasio povodom ovog slučaja.
{youtube}rqn7kaCm8No{/youtube}
{youtube}GF6kBNLTvaU{/youtube}
(Visited 17 times, 1 visits today)