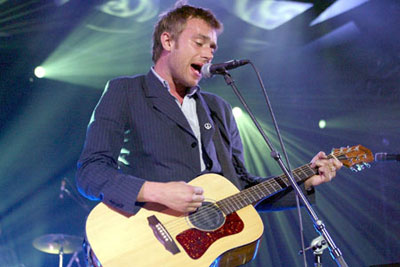 Blur je 03. 07. i 02. 07. održao dva dugoočekivana koncerta u londonskom Hajd parku.
NME piše da je Damon Albarn bio toliko oduševljen rekacijom publike na prvom koncertu, da je izrazio sumnju da će u petak biti moguće ponoviti nešto slično.
"Smatramo se veoma privilegovanim što možemo godinama da ne radimo ništa, a da se onda vratimo ovome", rekao je vidno dirnuti Albarn.
"To je neverovatno, zaista neverovatno."
Albarn je tokom koncerta otkrio i da je inspiraciju za pesmu Parklife dobio dok je živeo u blizini Hajda.
"Ideju za ovu pesmu sam dobio u ovom parku, dok sam živeo u ulici Kensington Church i posmatrao golubove i ljude i takve stvari", rekao je Albarn.
Onda je otkrio i da je Hajd park njemu veoma važan i zbog antiratnih demonstracija koje su se u njemu dešavale 2003. godine, u kojima je i sam učestvovao.
"Dva miliona ljudi je umarširalo u ovaj park 2003. godine pokušavajući da zaustave nešto, a znate šta se desilo i ja sam samo hteo da sebe podsetim na to", rekao je Albarn pre izvođenja pesme Out of Time.
Osim Blura, na Hajd parku su u četvrtak nastupili još Foals, Crystal Castles, Golden Silvers i The Hypnotic Brass Ensemble.
Izvor:
(Visited 54 times, 1 visits today)