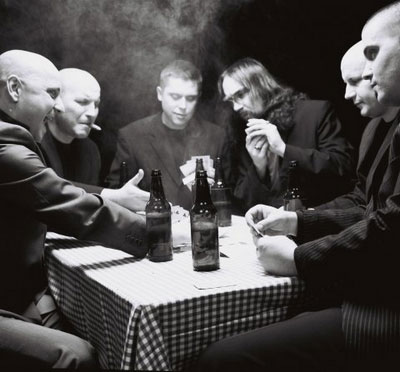 Zagrebačko Hladno pivo je u regionu objavilo radijski singl "Ezoterija", koji je postavljen za preslušavanje na: http://www.index.hr/xmag/clanak/ekskluzivno-na-indexu-poslusajte-ezoteriju-singl-kojim-se-vraca-hladno-pivo/542263.aspx
"Pa šta reći… Odabrali smo pjesmu 'Ezoterija' za prvi singl, premda je najduža pjesma i samim time malo 'neradiofonična', jer mislimo da ona sadrži nekakav zajedničlki tematski nazivnik albuma: pravo svakoga da bude drugačiji uz diskretnu molbu većini da odj….u u skokovima, to jest, maknu ruke s tvog volana", poručuju momci iz Hladnog piva.
"Ezoterija" najavljuje novi album "U svijetu glamura" koji izlazi 16. aprila za Menart.
"Što se albuma tiče mislim da će to biti najšareniji album još od Pobjede. Mi smo jako zadovoljni pa jedva čekamo 16. 4. da vidimo reakciju publike koja će, vjerujem, biti burna kad čuju odgovore na sva pitanja koje muče naciju: zašto ne nosim rajf i ko kome gura u svijetu glamura", kaže Mile Kekin.
(Visited 41 times, 1 visits today)