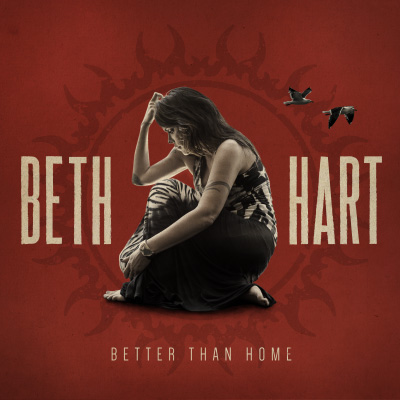 Sedmi album Bet Hart(Beth Hart) i nastavak albuma Bang Bang Boom Boom, izašao je 13. aprila za Provogue i Mascot izdavačku kuću.
Pesmu "Mechanical Heart" posvetila je svom mužu Skotu Guetckovu (Scott Guetzkow) i opisala je kao ljubavnu pesmu. Bet je dodala: "Pesma je moj način izražavanja. Ja nemam zdravo ili normalno srce, ali ću pronaći način da obezbedim sve što ti je potrebno ili želiš u životu.", prenosi magazin Classic Rock.
Za pesmu "Trouble" rekla je: "Pesma je o ženi koja poručuje 'nisam došla ovde da pravim nevolje, ali na kraju krajeva, to je previše zabavno'. To je pesma o 'lošim devojkama'."
Svetsku turneju Bet Hart počela je 1. maja iz Velike Britanije. Nama najbliži koncert je 5. jula na Gastroblues festivalu u mestu Paks u Mađarskoj.
Spisak pesama sa albuma Better Than Home:
Might As Well Smile
Tell 'Em To Hold On
Tell Her You Belong To Me
Trouble
Better Than Home
St Teresa
We're Still Living In The City
The Mood That I'm In
Mechanical Heart
As Long As I Have A Song
(Visited 113 times, 1 visits today)