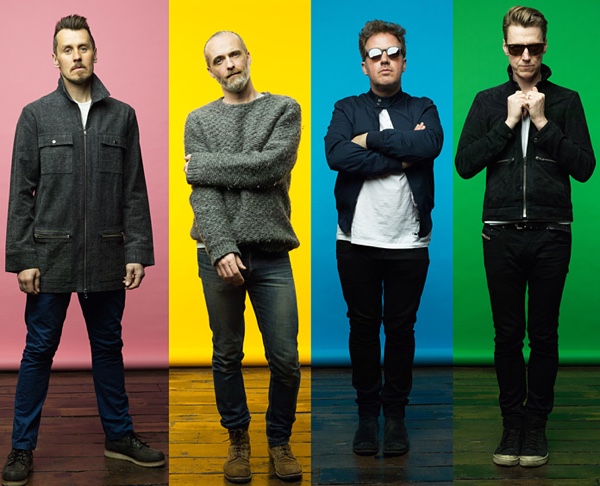 Prošlo je tačno 19. godina od kako su Travis objavili album Good Feeling, sa pesmom "All I Want to Do Is Rock". Album The Man Who iz 1999. godine je ovom bendu iz Škotske obezbedio internacionalnu slavu. Sada se Travis vraćaju sa svojim osmim albumom pod nazivom Everything At Once, koji je u Britaniji objavljen 29. aprila. Snimili su i video spot za pesmu "What Will Come" koja i otvara novi album. Spot prikazuje bend kako se provodi u jednom noćnom klubu kada pevač Frab Hili (Fran Healy) kreće da pleše sa pogrešnom devojkom.
Fran Hili je o novoj pesmi rekao sledeće: "'What Will Come' je pesma o tome kako dajemo sve od sebe u bilo kojoj situaciji u kojoj smo se našli radije nego da odustanemo. Pesma podseća da i dalje postoji duh koji smo možada izgubili, pokušavamo da ga povratimo nazad jer na taj način znamo da iako se stvari oko nas raspadaju, ako ponovo izgradimo volju, kada to uradimo i rešimo problem, bićemo još jači."
Everything At Once je producirao Majkl Ilbert (Michael Ilbert) u Berlinu. Norveški pevač Aurora gostuje na pesmi albuma 3 Miles High.
Pesme albuma Everything At Once:
What Will Come
Magnificent Time
Radio Song
Paralysed
Animals
Everything At Once
3 Miles High
All Of The Places
Idlewild (ft. Josephine Oniyama)
Strangers On a Train
(Visited 465 times, 1 visits today)