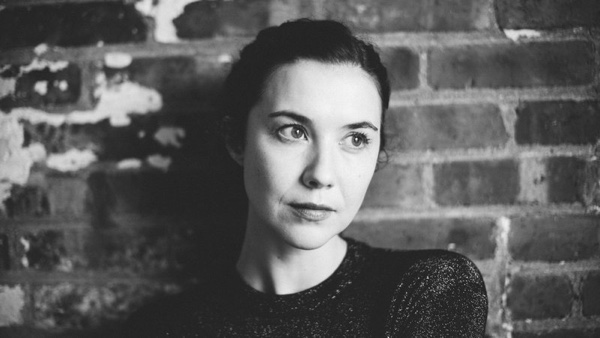 Lisa Hanigan (Lisa Hannigan) je kantautor iz Irske koja se proslavila pevajući sa Demijenom Rajsom (Damien Rice) na njegova prva dva albuma, a kasnije nastupajući uz dobitnika Oskara, Stivena Prajsa (Steven Price) za film Gravity. Njeni solo albumi, Sea Sew iz 2008. godine i Passenger iz 2011. godine, dokazuju da Lisa Hanigan zaslužuje sve pozitivne kritike za samostalni rad.
Lisa Hanigan će 19. avgusta objaviti svoj treći album pod nazivom At Swim, za izdavačku kuću Ato Records.
At Swim je solo projekat kantautorke, ali takođe, ovaj album nosi i ideje novog producenta Arona Desnera (Aaron Dessner) iz benda The National. Njih dvoje su zajedno stvorili predivnu kolekciju pesama o čežnji, koja je prikladna priči pevačice koja se borila da se prilagodi životu nakon preseljenja u London.
Prva pesma sa novog albuma Lise Hanigan je "Prayer For The Dying". Glas pevačice se suprostavlja klaviru u pozadini, a gitara i prateći vokali nam pružaju četiri i po minuta koja deluju poput hipnoze u pesmi.
Lisa Hanigan je održala fenomenalan koncert uz podršku sastava Stray Dogg, 21. marta 2015. godine u sklopu i kooprodukciji sa Beogradskim irskim festivalom u Domu omladine Beograda.
Spisak pesama albuma At Swim:
Fall
Prayer For The Dying
Snow
Lo
Undertow
Ora
We, The Drowned
Anahorish
Tender
Funeral Suit
Barton
Foto: Rič Giligan (Rich Gillighan)
(Visited 301 times, 1 visits today)