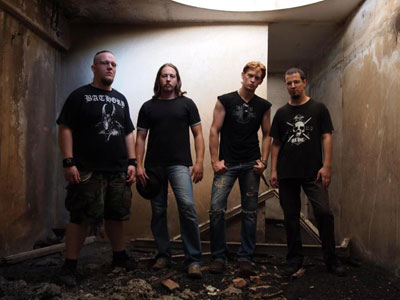 Grupu Fault iz Pule osnovali su 2009. godine braća Miran i Tin Ribarić. Naziv Fault nastao je po autorskoj pesmi "Nobody's Fault".
Svoju muziku stvaraju pod uticajem nekoliko različitih rock i metal žanrova. Prošle godine bendu su se pridružili David "Hammer" Vitasović i bubnjar David Valenta.
U oktobru 2011. godine snimljen je EP pod nazivom "Hope" na Radio Puli, dok je u novembru poznati producent Big Chris, poznat po radu za Slasha, Fergie i mnoge druge, izmiksao i producirao pesme "In The Night" i "Through your eyes".
Spot za pesmu "In the night" režirao je Igor Burlović. Tehnička podrška MedVid production.
(Visited 17 times, 1 visits today)