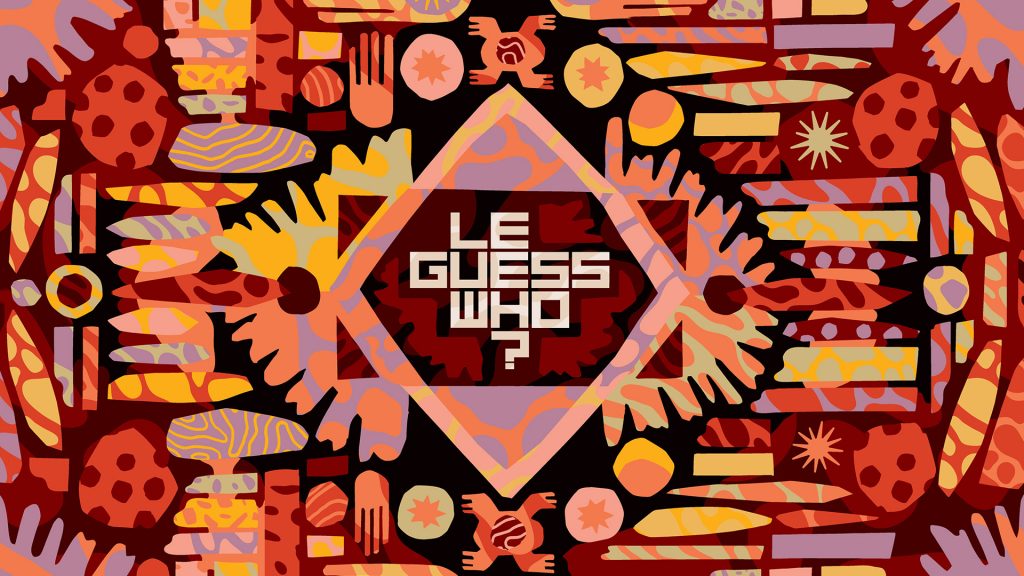 Organizatori holandskog Le Guess Who? festivala predstavili su imena izvođača koja će ove godine od 9. do 11. novembra nastupati na raznim lokacijama u Utrehtu.
Ovaj festival svake godine poziva gostujuće kuratore, a za ovo izdanje to su Devendra Banhart, rediteljka i glumica Asia Argento, Moor Mother i Šabaka Hačings (Shabaka Hutchings) iz džez grupe Sons of Kemet.
Među imenima koje će Devendra Banhart predstaviti nalaze se Vashti Bunyan, Drinks, Roger Eno, Joan of Arc i druge, dok Asia Argento predstavlja The Breeders, Lydia Lunch's Big Sexy Noise, Psychic Ills i druge.
Moor Mother, eksperimentalni muzički projekat iza koga stoji Camae Ayewa, predstaviće Art Ensemble of Chicago, saradnju između  Saula Williamsa i King Britta, Egipćane Islam Chipsy & EEK, i druge, dok će Hačings predstaviti izvođače kao što su Bo Ningen, King Ayisoba, Sons of Kemet i druge.
Otkriven je i deo generalnog programa, a tamo su Mudhoney, JPEGMAFIA, Serpentwithfeet, Eleanor Friedberger, Colin Stetson, FACS, Hailu Mergia, Jozef van Wissem, Circuit des Yeux i drugi.
Kompletan inicijalni program možete videti u nastavku:
 Asia Argento:
The Breeders
Joe Cardamone
Lydia Lunch's Big Sexy Noise
Psychic Ills
Richard Fearless
Vera Sola
Devendra Banhart:
Beverly Glenn-Copeland
Chihei Hatakeyama
Devendra Banhart
DRINKS
Ebo Taylor
Gigi Masin
Jessica Pratt
Joan Of Arc
Katey Red
Rodrigo Amarante
Roger Eno
SASAMI
Shannon Lay
Shintaro Sakamoto
Sun Foot
Takuro Kikuchi
Vashti Bunyan
Moor Mother:
700 Bliss
Art Ensemble of Chicago
Beverly Glenn-Copeland
DJ Haram
Emel Mathlouthi
GAIKA
Irreversible Entanglements feat. Pat Thomas
Islam Chipsy & EEK
Maja Ratkje
Maria Chavez
Nicole Mitchell
Pan Daijing presents: Fist Piece
Ras … G & The Afrikan Space Program
RP Boo
Saul Williams & King Britt present Unanimous Goldmine
Shabaka Hutchings:
BCUC
Bo Ningen
The Comet Is Coming
Hello Skinny
Ill Considered
Kadri Gopalnath
King Ayisoba
Kojey Radical
Paddy Steer
Sibusile Xaba
Sons of Kemet XL
STUFF.
Generalni program:
AMMAR 808
Ancient Shapes
Anoushka Shankar & Manu Delago with MO Strings
Circuit des Yeux presents 'Reaching For Indigo: Gaia Infinitus'
Colin Stetson
Crack Cloud
Cüneyt Sepetçi
Don't Say The Moon Has Set by Jerusalem In My Heart Orchestra
Eleanor Friedberger
FACS
Georgia Anne Muldrow
Greg Fox Quartet
Hailu Mergia
Jozef van Wissem
JPEGMAFIA
Judith Clijsters: Bored To Death
Kelman Duran
Kikagaku Moyo
Lucrecia Dalt
Lucy Railton
The Mauskovic Dance Band
Meridian Brothers
Mudhoney
Oliver Coates
Please The Trees
Rizan Said
The Scorpios
Serpentwithfeet
(Visited 68 times, 1 visits today)