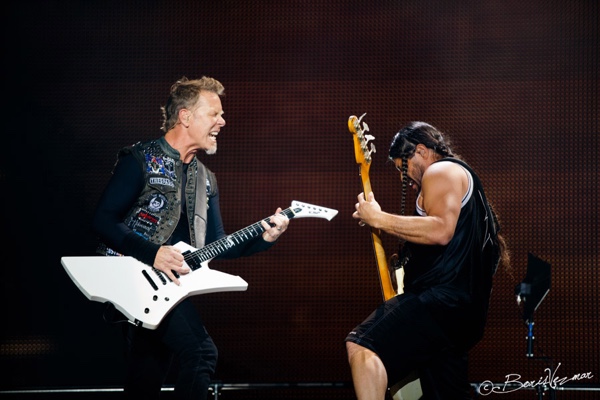 Metallica je strimovala snimak uživo iz 1984, njihove numere "Seek & Destroy", naznačene na dolazećem deluks izdanju, njihovog debi albuma iz 1983, Kill 'Em All, prenosi magazin Teamrock.To je redak audio snimak grupe Metallica kako nastupa na J Bees Rock lll u Midltaunu (NY), bez sopstvenih instrumenata i uređaja, koji su nedelju dana pre u Bostonu, sve sa renta kamionom nestali u mećavi.
"Ovo je snimljeno na prvom koncertu koji smo svirali nakon što nam je pokradena oprema u januaru 84-te. Anthrax je bio dovoljno kul da nam pozajmi svoju opremu za to veče", prenosi bend.
Proširene i remasterovane verzije "Kill 'Em All" i "Ride The Lightning" iz 1984, biće publikovane 15. aprila povezujući se sa Danom prodavnica ploča i biće dostupne na vinilu, CD-u i box set limitiranom izdanju.
Seek & Destroy je treća predstavljena numera sa proširenog debija iza "Phantom Lord" i "The Four Horsemen".
Poslušajte grupu Metallica kako na opremi grupe Anthrax izvodi numeru sa Kill 'Em All deluks izdanja.
(Visited 471 times, 1 visits today)