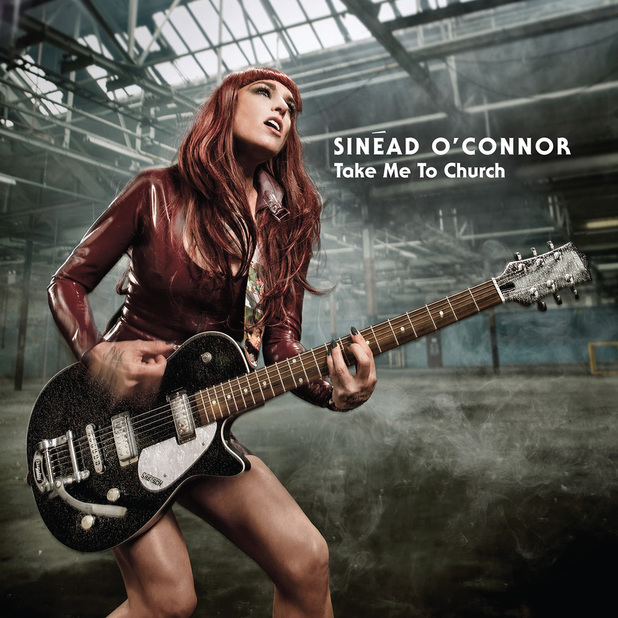 Šinejd O' Konor (Sinead O'Connor) objavila je novi singl "Take me To Church", kao prvi singl sa njenog novog albuma I'm Not Bossy, I'm The Boss. Album će biti objavljen preko Nettwerk Records, 11. avgusta 2014. godine.
"Take me To Church" je njen najstrastveniji i najmelodičniji singl, zajedno sa veselim horom i mnoštvom gitara koji okružuju njen uzbudljivi vokal sa jakom lirikom.
Fotografija korišćena za najavni singl "Take Me To Church" prikazuje kako Šinejd izgleda iznenađujuće, baš kao što i zvuči i proističe iz mnogo priča o omotu albuma koji je odmah nakon što je objaveljen datum obišao ceo svet.
I'm Not Bossy, I'm The Boss je usledio nakon njenog kritički priznatog albuma How About I Be Me (And You Be You)? koji je objavljen 2011. godine. I'm Not Bossy, I'm The Boss sadrži 12 sasvim novih pesama koje pokazuju najbolje od Šinejd i čine je tako posebnom, strastvenom i direktnom, a ipak sveobuhvatna, krhka lepota njenog glasa i lirike pesme čine jakim koliko i blagim.
Nedavno potpisan za Nettwerk Records, I'm Not Bossy, I'm The Boss je njen desesti studijski album u karijeri dugoj 25 godina. Sinead je veoma neuobičajena u popularnoj muzici i apsolutno je jedinstven umetnik.
(Visited 66 times, 1 visits today)